- What steps is Turkey planning to take in economic relations with the South Caucasus countries, Central Asia and Pakistan soon?
- Today, Turkey is experiencing some economic troubles. One of the steps Turkey needs to take in a bid to avoid a possible financial crisis is to boost its economic ties with neighboring and friendly countries. A possible successful nuclear deal between Tehran and the West may open a new era in relations among Iran, Turkey, Azerbaijan, and Pakistan. Islamabad's strong support for Baku during the 44-day Second Karabakh War has given impetus to the further expansion of Turkish-Azerbaijani-Pakistani relations.
Iran is also interested in deepening ties with the Turkey-Azerbaijan-Pakistan trio. Iran is likely to face economic difficulties in the future. Joint efforts are needed to cope with these troubles, and this cooperation mechanism should be strengthened. Turkey President Recep Tayyip Erdogan is striving to boost economic ties with the abovementioned countries, as well as with Russia.
- What is Turkey aiming for in economic ties with Central Asian countries?
- Recently, Istanbul hosted a meeting of the Organization of Turkic States, which is planned to be turned into a platform of economic cooperation in the future. Azerbaijani President Ilham Aliyev and Turkish President Erdogan recently discussed the natural gas issue with their Turkmen counterpart. 
A possible accession of Kyrgyzstan, Uzbekistan, and Kazakhstan to the platform can pave the way for cooperation not only in the gas sector but also in various areas. The Turkish leader aims to deepen the cooperation among Turkic speaking states in order to prevent existing and possible crises in the region. This cooperation should be expanded in every area, however, effective efforts are needed. I believe that rapid economic integration with both Pakistan and Turkic states will yield positive results.
- What are major impediments to the realization of these plans?
- We are a little late, but all is not lost. It is high time to urgently take the advantage of the existing opportunities. Otherwise, an economic crisis in the region can be inevitable. To that end, it is important to benefit from all opportunities that emerged after China's partial withdrawal from the world economy. By cooperating to build an export-oriented economy, Turkey and neighboring countries joining the proposed platform can avoid a possible financial crisis.
- If the plans become realized, what will the Turkic world benefit?
- The total population of independent and non-independent Turkic states totals three hundred million. If an economic unification among Turkic states is successful, we will most likely become the world's third or fourth economic power. The ongoing US-China economic war will lead to a serious gap in the world. In this situation, the political and economic union – the Turkic union – that can fill this gap will develop rapidly. I believe that the 21st century will be marked by the Turkic union and strength.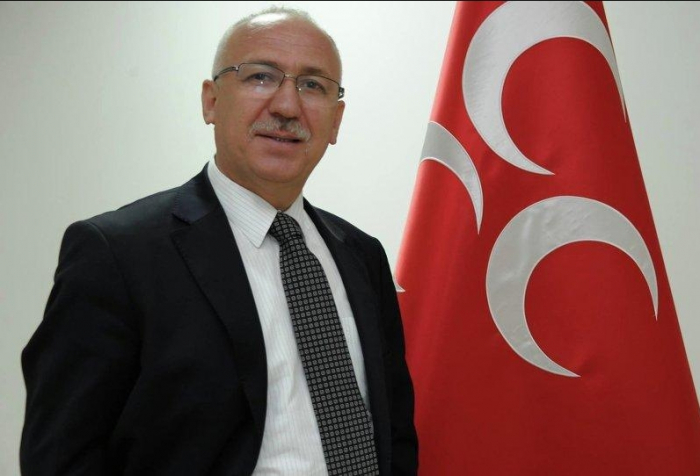 Hasan Oktay, Director of Turkey's Center for Strategic Studies of the Caucasus
AzVision.az 
More about: Turkey Azerbaijan Pakistan Turkic-world