Pakistan and Azerbaijan enjoy very close and cordial friendly brotherly relations that have observed a new acceleration in the last month when the leaders of the two countries met two times at the international fora SCO Samarkand & CICA Astana. President Ilham Aliyev and Prime Minister Shehbaz Sharif embraced each other like they were very old friends. Certainly, the hearts of the leaders and people of both countries beat together. The world has seen the demonstration of strong bonds between the two states during the second Karabakh war especially.
Pakistani flag was hoisted in the length and breadth of Azerbaijan after the illegally occupied lands were liberated after 3 decades by the brave Azerbaijani Armed Forces. Azerbaijan implemented UN Security Council resolutions itself and restored its territorial integrity.
We enjoy exemplary political and defense cooperation but the actual potential of trade and investment prospects is still to be realized by both parties and that is huge. We can say without apprehension of contradiction that here sky is the limit. Both leaders agree on unlocking the existing potential in the relationship by boosting bilateral engagement in the fields of trade, investment, agriculture, information technology, and tourism.
Pakistan and Azerbaijan were connected through a trade route deep in history when it was united India. The heritage site of Multani Caravansarai leads us to the past when the trade caravans would travel from Multan to Baku.
Consecutive contacts between the leaders have enhanced the speed of work on increasing the present level of cooperation toward a quantum leap forward. A satisfactory matter is that leaders of both sides are reciprocating the mutual desire of shaping the warm relations into a meaningful partnership of bilateral benefit. The biggest example of that is direct flights of Pakistan International Airlines to Baku from two major cities of Pakistan. Another remarkable development was the pilot project of truck trade through land routes via Iran and Turkiye to Baku Azerbaijan.
President of Azerbaijan, Ilham Aliyev is a sincere friend of Pakistan who visited Islamabad in the 2017 Economic Cooperation Organization Summit in Islamabad. He announced urgent generous financial assistance for Pakistan soon after the floods played havoc in Pakistan in Sep 2022.
The latest meeting of Prime Minister Shehbaz Sharif with the President of Azerbaijan Ilham Aliyev on the sidelines of the Sixth Summit of Conference for Interaction and Confidence Building Measures in Asia at Astana on 12 Sep 2022 opened more avenues to establish a solid base of mutual cooperation.
Both countries are working on the promotion of connectivity mainly which is the pre-requisite to increasing trade, investments, tourism and other interactive activities that are necessary to bridge the gaps and construct strong connections between the people and business communities of the two nations.
Pakistan is facing a shortage of energy for a long time while Azerbaijan is rich in energy resources. Azerbaijan has already offered its unconditional cooperation to help Pakistan control its energy crisis. Azerbaijani company SOCAR is engaged with Pakistani officials for long to reach an agreement in this regard.
Now that Prime Minister Shehbaz Sharif himself has underlined the need for fostering close cooperation in the field of energy, both countries can move forward to mature this agreement and implement it as soon as possible.
The Prime Minister has nominated the Minister of State for Petroleum, Dr. Musaddiq Malik as the focal point for bilateral energy cooperation who visited Baku last month. Both leaders agreed to fast-track discussions on energy collaboration between the two countries through robust engagement.
In my article on 19 Sep 2922, I noted "Energy-rich country of South Caucus is likely to become another destination for Pakistan to solve its energy crisis in the shape of not only the shortage of energy but in the case of prices as well. Azerbaijan, the brotherly country of Pakistan has already offered cooperation to supply petroleum products at lower rates and deferred payments. The latest developments depict that Pakistan is also keen to build energy communication with Azerbaijan and that is why State Minister for Petroleum Musaddaq Malik is visiting Baku.
Dr. Musaddaq Malik called upon Minister of Energy Parviz Shahbazov and Deputy Minister of Economy Rovnaq Abdullayev in the capital of Azerbaijan. Both sides discussed the prospects of working on the energy and petroleum sectors closely. Azerbaijani side expressed its willingness to partner with Pakistan in sharing its energy resources with Pakistan. The Ambassador of Pakistan Mr. Bilal Haye was also present at this occasion.
Azerbaijan's state oil company SOCAR offered investments in the LNG sector varying from terminal establishment to short-term loans and deferred payment facilities. SOCAR Trading offered a supply of petrol and LNG cargoes to Pakistan LNG Ltd (PLL) and Pakistan State Oil (PSO) around the year on credit under a government-to-government (G2G) arrangement. In April 2019, The Ambassador of Azerbaijan Ali Alizada said they are also prepared to give Pakistan oil and gas on deferred payment. In June 2022, Ambassador Khazar Farhadov met with Dr. Musaddaq Malik and reiterated the offer by Azerbaijan.
It is hoped that both countries will soon sort out the matters and cooperation in the oil and gas sector will be matured at the earliest. Both sides are ready, they have cordial relations in all spheres, trust each other and always stand with each other. Therefore a close partnership in the energy sector can soon be shaped that will certainly help solve the crisis in Pakistan.
The second issue, Prime Minister Shehbaz Sharif prioritize is connectivity. He proposed leadership-level consultations in Islamabad aimed at advancing Regional Connectivity. President Ilham Aliyev reciprocated in the same spirit on connectivity. Bilateral understanding on this issue raises hopes that after the direct flights of PIA, the people of both states can find other means of communication soon.
I interviewed the Ambassador of Iran to Pakistan, Mr. Mohammad Ali Husseini recently. We discussed the trade trucks traveling through Iran to Turkiye and Azerbaijan. The Ambassador of Iran replied positively to connectivity through his country. He offered south-north and east-west corridors to be utilized for that purpose. Pakistan can easily be connected with Azerbaijan via these corridors.
The latest dynamics of the regions of South Asia, Central Asia, Iran, Turkiye, and Azerbaijan are offering opportunities for all states of these regions to rebuild the routes that kept them connected for centuries. Now it is our test, how we benefit from these prospects to establish corridors of mutual development and well-being for our people who have historical, and cultural relations but have long been deprived of meeting one another.
We have to follow the example of the European Union and ASEAN where the countries have resolved their disputes and promoted trade with their neighbors. Trade within the region is the key to prosperity. Lessons from the success of the European Union and ASEAN countries should be learned by us as well.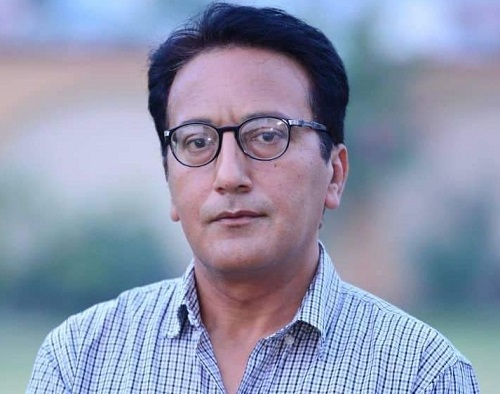 The writer is the Editor of Newspaper Daily Azkaar and Web-Magazine Pakistan in the World in Islamabad Pakistan. He is regularly covering Azerbaijan-Pakistan relations for the last 15 years. He visited Azerbaijan in Feb 2020 to cover the Parliamentary Elections
More about: Azerbaijan Pakistan