The reconstruction work at the park was carried out at the highest level.
Hajibala Abutalibov, the Mayor of
Baku
informed the head of state regarding the works carried out in the park.
After visiting park, the head of state met with the residents of newly built building for academic staff of
Baku
State University.
It was reported that the territory has been completely cleared and landscaped at a high level in accordance with the current project.
Boyuk Plaza residential and trade center was being constructed in the same territory before the park was created. During the construction, 54 trees were cut down. The news drew reaction from the President, who ordered that the construction be halted. The construction company was fined AZN 130,000. In addition, a criminal case was opened against the company.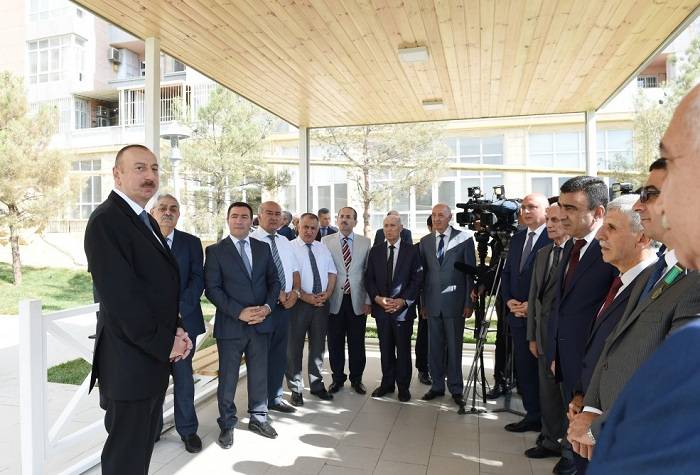 AzVision.az
Photo
More about: #Ilham-Aliyev