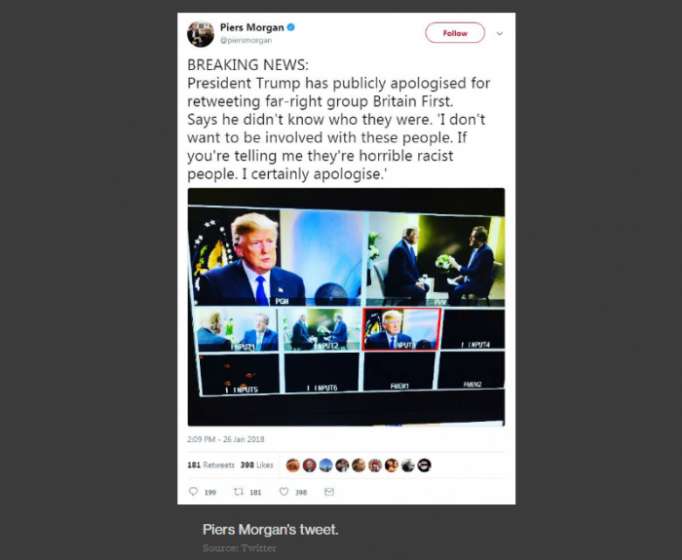 "I don't want to be involved with these people. If you're telling me they're horrible racist people, I certainly apologize," Trump told Morgan, a former contestant on his NBC show "The Apprentice."
In November Trump retweeted a series of Twitter posts by Jayda Fransen, the deputy leader of a British nationalist movement. The retweets drew a rebuke from U.K. Prime Minister Theresa May, and Trump responded by admonishing her on Twitter to mind her own business.
The two leaders met Thursday in Davos, where Trump called it a "false rumor" that they hadn't gotten along.
The Bloomberg