The crash happened in the Spišské Bystré, in the northern region of Prešov, today. Police say the victims were aged from five to 12.
Pictures showed the car upside down by the snow-covered roadside.
Distraught family members watched as their youngsters were hauled into ambulances.
Fire crews were also called to the scene to help the victims and deal with the aftermath.
Local media reported the smash happened when a 66-year-old driver skidded on the icy road and veered into the group.
It is claimed he called emergency services but had to flee as a group of angry parents arrived to check on their loved ones.
Police said two of the children suffered serious injuries.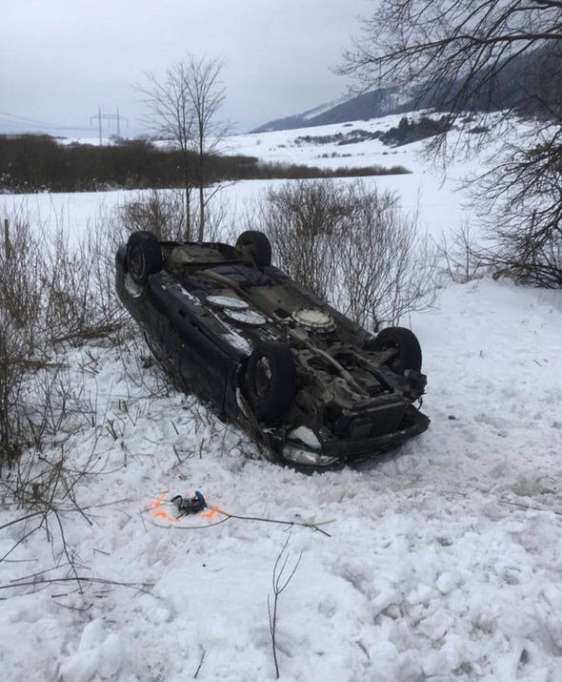 One of the victims was an 11-year-old girl who suffered a serious head injury and is now fighting for life in hospital.
Another 10 were also hurt in the incident. Some of them were rushed to hospital by air ambulance.
More about: