The president awarded Ramiz Mehdiyev with the Order of Glory (Shohrat Order) for his fruitful activity in the strengthening of statehood and the great contribution to the development of science in the Republic of Azerbaijan.
Mehdiyev thanked the head of state for the high appreciation for his activity and the award.
The head of the administration underlined the exceptional services of President Ilham Aliyev in strengthening the modern Azerbaijani statehood founded by national leader Heydar Aliyev.
Mehdiyev noted that very high achievements have been reached in all spheres in Azerbaijan under the leadership of the head of state.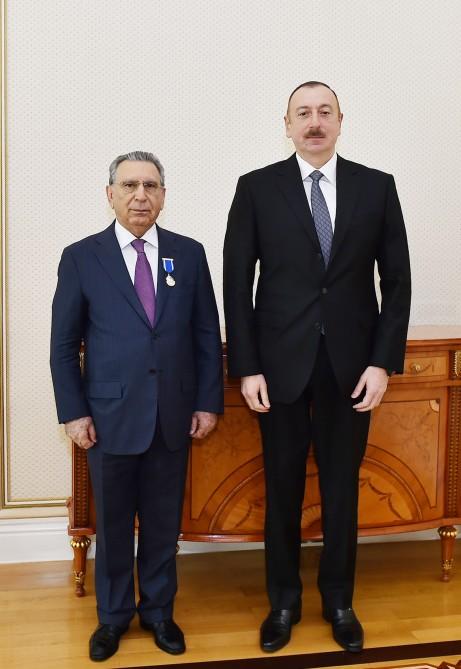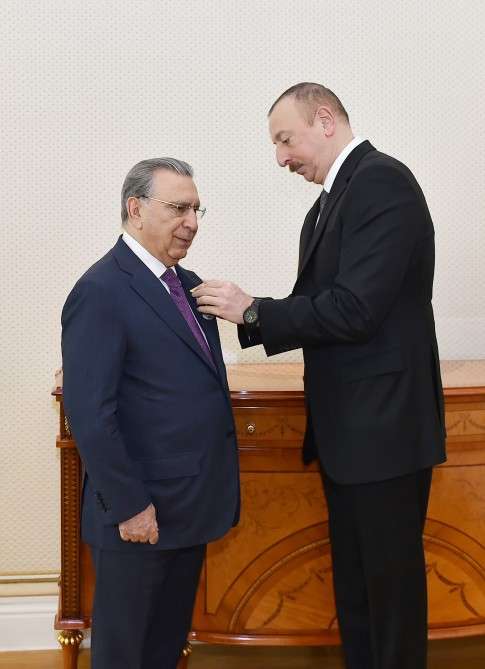 More about: Azerbaijan