'We recently held the Exhibition of Vintage Posters, where we showcased how Switzerland promotes its tourism. We will soon screen a documentary, produced by Swiss taxpayers' money, showing the rich history of women's participation in Azerbaijan, as it is one of the leading countries, when it comes to granting women the right to vote', says Ambassador Stalder.
Organization of tourism is a field Azerbaijan can learn greatly from Switzerland and involvement of women in the public life of a country should be highly cherished. However, culture is not the only field the embassy is active. Switzerland is eager to show technical assistance, be it through international financial organizations, such as the World Bank, IMF and the IFC, or executing projects independently. The purpose of such assistance is the promotion of the financial stability, the SME, and the private sector. Another field the embassy is greatly involved in is the promotion of the civil society.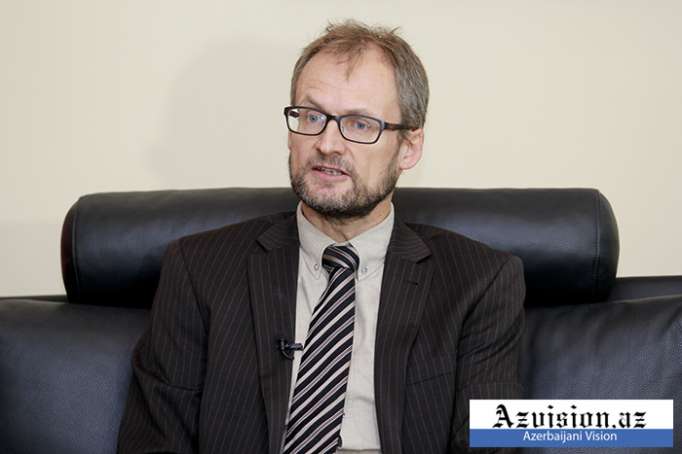 'We have accomplished around a 100 projects. One of them is the FIMSA, Financial Market Supervisory Authority, launched in February 2016 with substantial assistance from Switzerland.'
The envoy also spoke of Switzerland's great contributions into the extractive industries. They have been holding workshops and seminars at the Khazar University, with invited guests from both Azerbaijan and Central Asian countries. The events are dedicated to promoting transparency in extractive industries and introducing best practices.
Mr. Stalder also spoke of Azerbaijan-Switzerland bilateral relations, which boast 25 years, as we celebrated the landmark date only last year.
'I am very glad to say that we have intensive, friendly and good relations between the two countries. We have a very dynamic rhythm of high-level visits. The two presidents have been meeting every year at Davos, World Economic Forum. We expect a high-level business delegation along with the Swiss Minister of Economy coming to Baku in July.'
The embassy does seem to have a very intensive program for this year. Envoy Stalder also said the two countries have questions, they do not always agree upon, and spoke very highly of the relations, where both parties have the confidence to address these issues.
'Overall, we have a lot of common interest and joint projects together, so the two governments cooperate in a very intensive and friendly fashion.'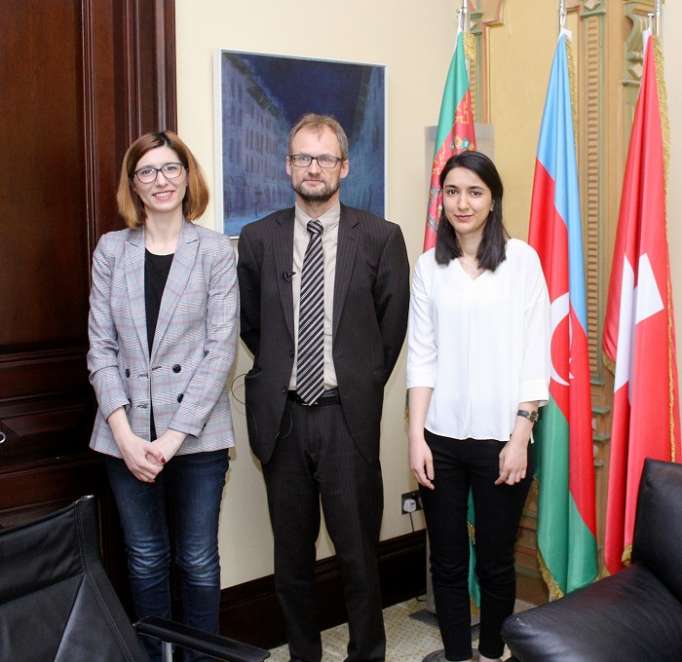 Another point of interest is that all the larger Swiss multinational companies are present in Azerbaijan. One of them is LafargeHolcim, which, by the way, is the biggest non-oil investment in the country. Another project we are all looking forward to is the launch of a new factory in the Sumgait Chemical Industrial Park, promised to open very soon.
However, these investments are not a one-way street, as Azerbaijan has had a very promising presence in Switzerland. SOCAR has bought 160 filling stations and made a reputation. Ambassador Stalder says the brand SOCAR is a great promotion of Azerbaijan in Switzerland.
Guluza Heydarli
Photography by Elvin Abdulla
More about: Switzerland Azerbaijan