American Horror Story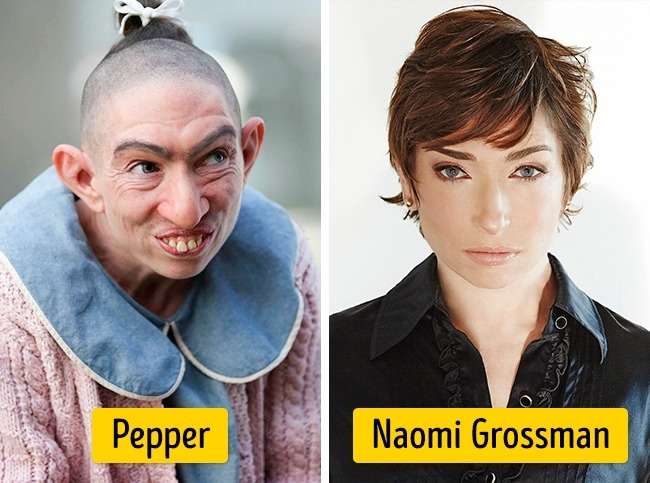 © Brad Falchuk Teley-Vision   © facebook  
The amazing Naomi Grossman didn't wake up famous after playing Pepper in the iconic American TV series because no one recognized her! It turns out she wears really complicated makeup every day (you can see the process here), thanks to which the image was so real no one believed it was Grossman.
The Big Bang Theory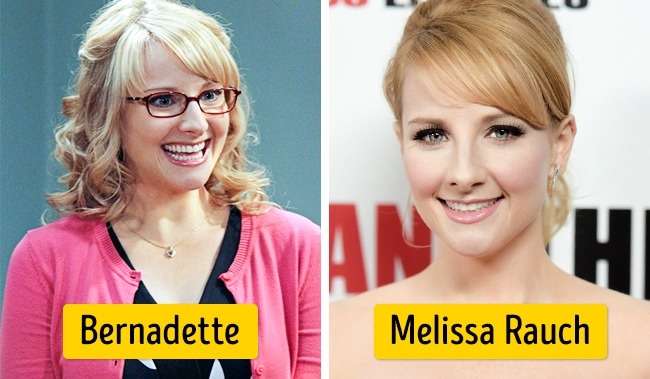 © Chuck Lorre Productions   © eastnews  
Entering The Big Bang Theory as an episodic actress, Melissa Rauch coped so well that her character was transferred to the main cast. This is how Howard fell in love with a short girl with a shrill voice, Bernadette Wolowitz-Rostenkowski, and the audience fell in love with Melissa.
Harry Potter vs. Nanny McPhee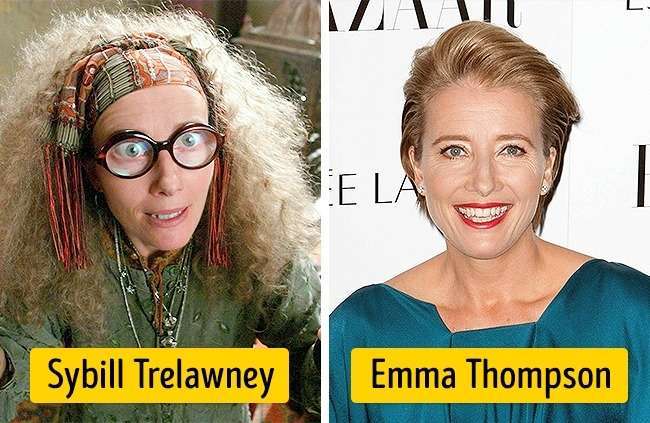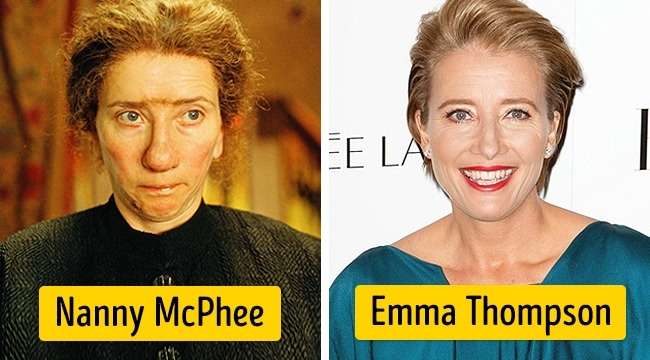 © Warner Bros.   © eastnews  
One of the most serious actresses in Britain, Academy Award winner Emma Thompson, unexpectedly transformed beyond recognition for two different characters: Professor Trelawney, from Harry Potter, and Nanny McPhee. When Emma was asked whether she's afraid of appearing ugly on the screen, she replied, "If you want to look beautiful, be a model. An actress is something different."
It's Always Sunny in Philadelphia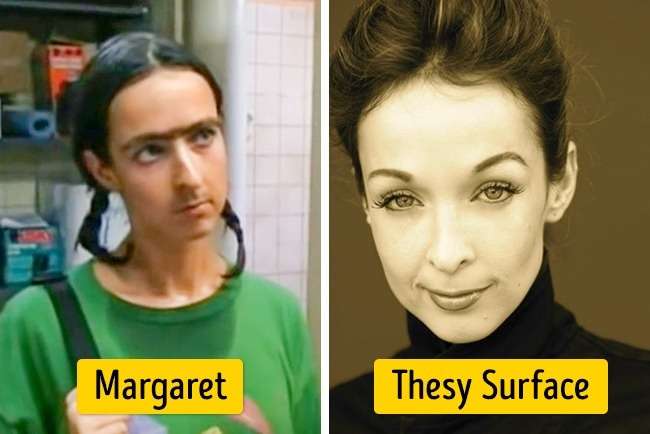 © Bluebush Productions   © facebook  
American actress Thesy Surface couldn't even expect to get this role for one simple reason: her attractiveness. However, she couldn't think that the character would be so...ugly. Yet, after all, the role was more than memorable.
Mean Girls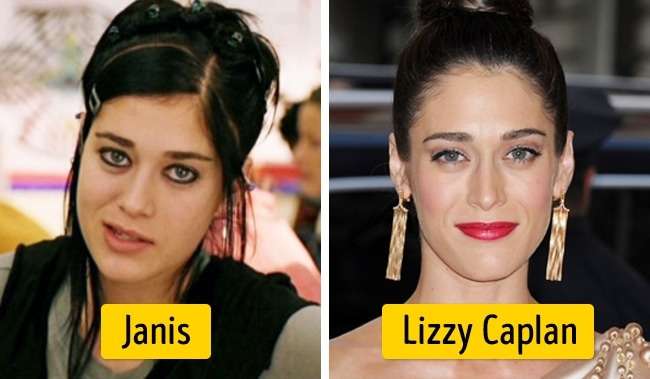 © Paramount Pictures   © eastnews  
Lizzy Caplan is an American actress, mainly famous for 2 things: a 6-year relationship with Matthew Perry (Chandler from Friends) and the role of a cynical, never-smiling punk teenager in Mean Girls. In real life she's...well, you can see for yourself!
Spider-Man: Homecoming
© Columbia Pictures   © eastnews  
Before the movie came out, everyone was sure the beautiful Zendaya would play Peter Parker's love in the new Spider-Man. The audience was greatly surprised to see Zendaya as eccentric geek Michelle. This is what we call a change of image!
Game of Thrones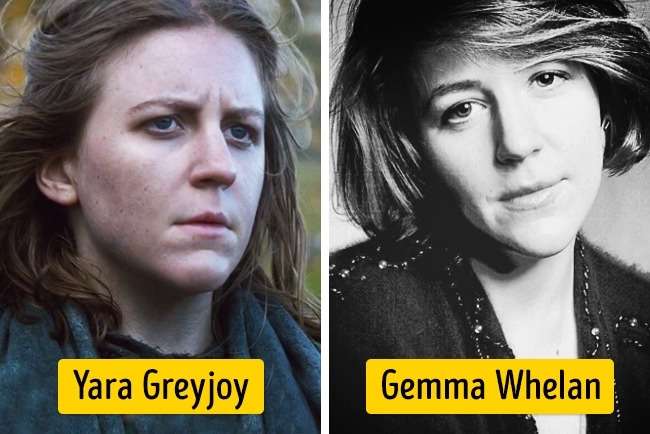 © HBO   © instagram  
If you follow the Twitter account of Gemma Whelan, Yara Greyjoy in Game of Thrones, you will notice that the actress looks much prettier in real life. And much more cheerful. Now imagine how much she has to frown to play Yara.
Scooby-Doo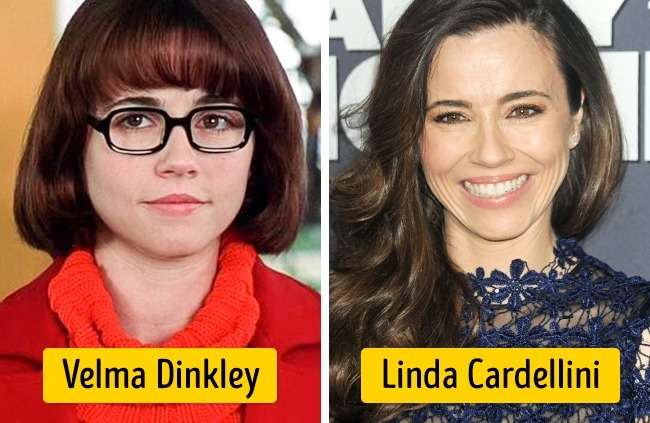 © Warner Bros.   © eastnews  
Being already a successful and famous actress, Linda Cardellini decided to play the role of Velma, one of the detectives of the Scooby-Doo team. Linda wasn't afraid to appear in the movie in huge glasses and ridiculous orange clothes. And it's no wonder: at the age of 10, she already knew she would become an actress.
Little Miss Sunshine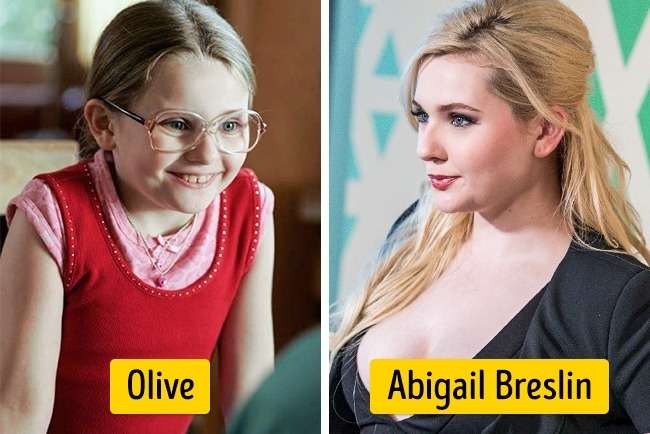 © Fox Searchlight Pictures   © eastnews  
Thanks to the role of Olive, a nontypical children's beauty contest participant in the movie Little Miss Sunshine, actress Abigail Breslin became one of the youngest nominees in the history of the Academy Awards. Now she's 21 and a famous actress, but few people believe that it was she who played little Olive.
Bright Side
More about: movies