A guard of honor was lined up In front of the Senate in honor of the head of state. President Ilham Aliyev was met by President of the French National Assembly Francois de Rougy. The head of state and the chairman of the President of the French National Assembly reviewed the guard of honor. President Ilham Aliyev and President of the French National Assembly had a joint photo.
The sides expressed satisfaction with the successful development of bilateral relations between Azerbaijan and France, including inter-parliamentary relations. President of the National Assembly highlighted the importance of President Ilham Aliyev's visit to France and expanding bilateral relations.
The sides also stressed the importance of France-Azerbaijan relations in terms of Azerbaijan-EU relations. During the meeting, the sides exchanged views on the development of relations in political, economic and cultural spheres, as well as the implementation of future projects in these spheres. The sides also held discussions around the Armenian-Azerbaijani Nagorno-Karabakh conflict.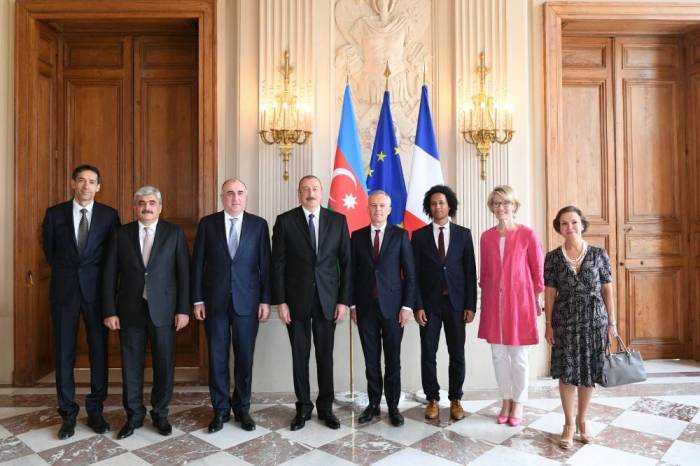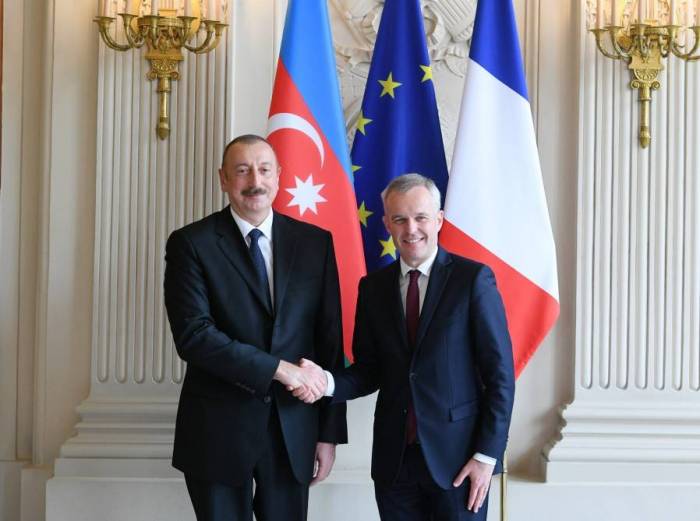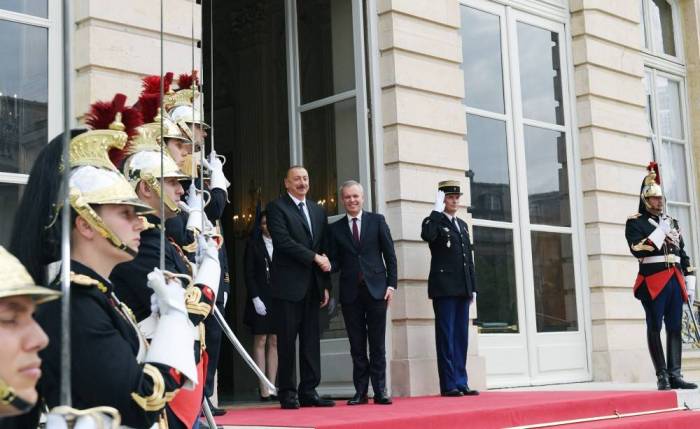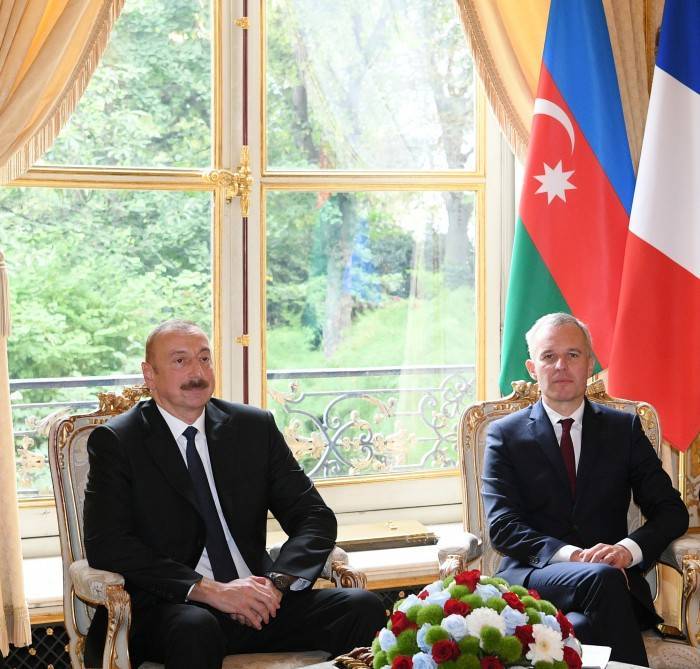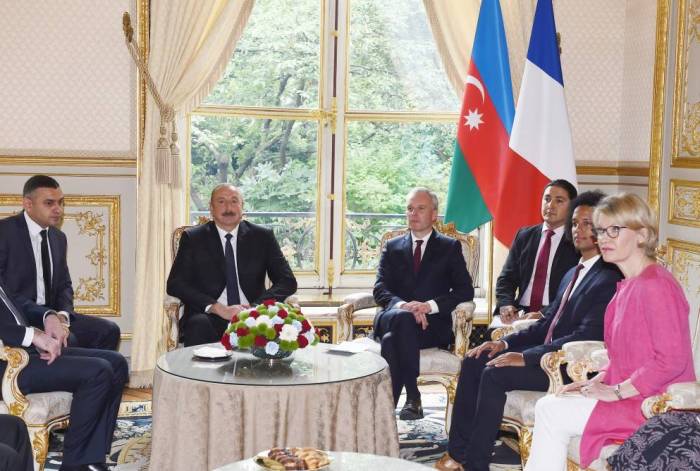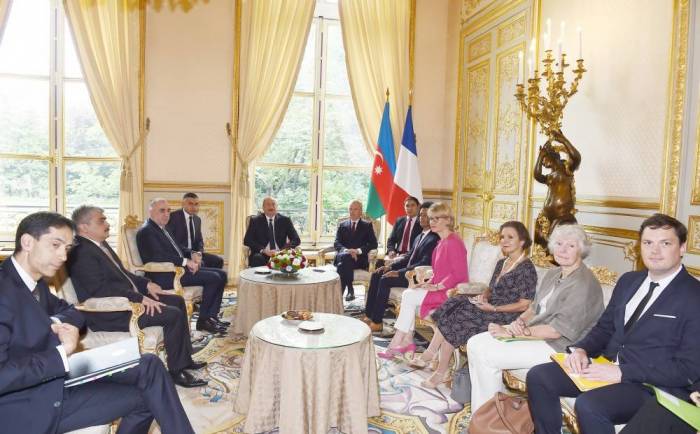 More about: Ilham-Aliyev