An Azerbaijani delegation, led by Deputy Minister of Economy Sahib Mammadov, attended the opening ceremony.
The trade house will help promote products under the "Made in Azerbaijan" brand in the Latvian market, support the export of Azerbaijani products and their sale in Latvia.
An exhibition of Azerbaijani products has also been organized in the trade house. Among them are wine products, cognacs, vodka, tea, juices, compotes and other products by Azerbaijani producers, including vegetable oils, rice, fruits and vegetables, textile, cosmetic, industrial products, etc.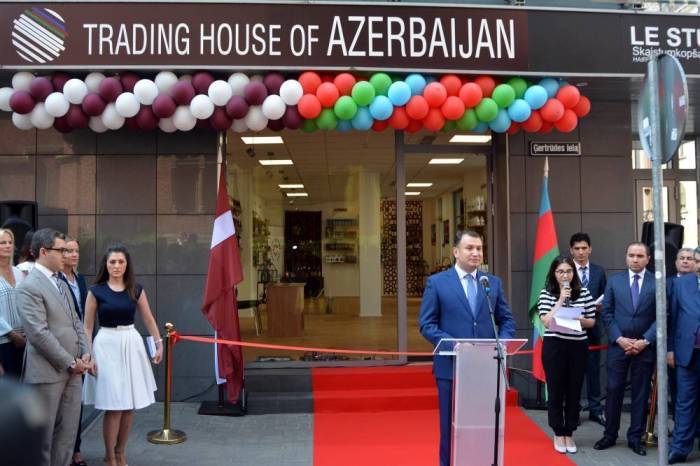 Delivering a speech at the ceremony, Mammadov stressed that the opening of the trade house testifies to the importance that the two countries' presidents attach to the development of trade and economic ties.

Mammadov added that the relations between Azerbaijan and Latvia are developing successfully and the opening ceremony of the trade house will be an impetus for further development.
He added that Azerbaijan's investments to Latvia amounted to $164 million, while Latvia's investments to Azerbaijan were $84 million. Forty companies with Latvian share operate in Azerbaijan.
During the event, Azerbaijan's Kaslar and Bina Aqro companies signed memorandums of understanding with Latvian companies implying the export of products to Latvia.
According to the Azerbaijani State Customs Committee, trade turnover between Azerbaijan and Latvia amounted to $15.1 million in January-June 2018.
More about: Latvia Azerbaijan