- Mr. Fatemi, thank you for agreeing to answer the questions of our news agency. In a few days - on August 14, it will be exactly 71 years since the independence of Pakistan. First of all, I want to congratulate you and the Pakistani people on the forthcoming Independence Day, wish prosperity, peace and stability to your country. What are the most important achievements of your country you could list?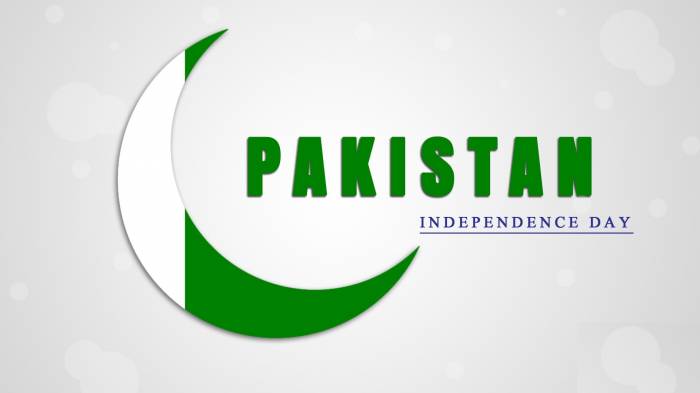 - Let me begin by first of all expressing my thanks to you and your organization for providing me an opportunity of connecting with your readers in the friendly country of Azerbaijan. Now in response to your question, I would like to state that as Pakistan prepares to celebrate the 71st anniversary of the country's independence, the people of Pakistan express their profound thanks and gratitude to Almighty Allah, for having permitted them to overcome huge challenges and massive difficulties in their efforts to protect and preserve their country's independence and national sovereignty. 
For the information of your readers, I would like to recall that when Pakistan gained its independence from the British, it was one of the poorest and least developed countries in the world. It was dependent on foreign sources for virtually everything.  Today, by the grace of the Almighty, we have moved far on the road to modernization. Pakistan is today a highly developed country, where our agriculture is producing more than we need, where our industries are producing sophisticated goods and we are self-sufficient in most things. This is the same country that many political observers had declared in 1947 would not be able to survive for more than a few years. 
Pakistan is a strong and stable country, with a population of 210 million people, whose annual economic growth rate is over 5 percent and where we have developed indigenous facilities, to manufacture sophisticated defense systems, including advanced fighter aircraft, tanks and missiles.  We are also grateful to the Almighty for having enabled Pakistan to become the only Muslim country that is a nuclear weapon state.
- On the eve of the parliamentary elections in Pakistan, there were a series of terrorist attacks with numerous victims. Azerbaijan was concerned about these undesirable events in the territory of the brotherly country. Please tell us, what is the political situation in Pakistan today, and what forces were interested in destabilizing your country?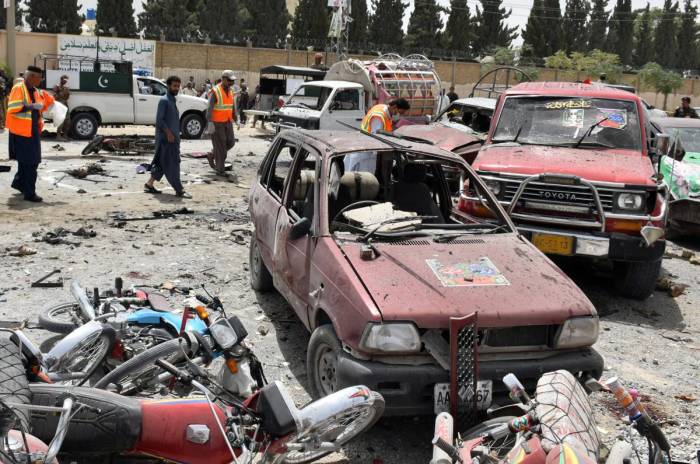 - Pakistan went through its general elections only a few days ago.  The elections were held in a most peaceful atmosphere and the Pakistan Tehreek-i-Insaf Party is likely to form the next government.   There were a few incidents of violence, in which militants and terrorists tried to disturb the conduct of the elections. However, thanks to the strong and sustained efforts of the previous government, led by the Prime Minister Nawaz Sharif, the country had been successful in wiping out hundreds of militants and terrorists that had created havoc in the country. In this effort, much credit is also due to the bravery and courage of Pakistan's Armed Forces, who willingly embraced martyrdom, rather than permit the militants to pursue their criminal activities.
- Pakistan is one of the first countries to recognize the independence of Azerbaijan. Today, relations between our countries are developing in almost all spheres. How do you assess the current state of relations between your country, the beautiful Pakistan, and Azerbaijan?
- I am happy to inform your readers that Pakistan and Azerbaijan enjoy the best of relations. Pakistan was not only one of the first countries to recognize the independence of Azerbaijan, but also one of the first to offer its modest help and assistance to the brotherly people of Azerbaijan, whether in political, economic or defense spheres.  Our relations also registered a remarkable growth thanks to the personal interest and focus of your President and Prime Minister Nawaz Sharif, who during the past years concluded many major agreements and understandings, that have taken our bilateral relations to new heights.  
- The party of Imran Khan won the parliamentary elections. In your opinion, will there any serious changes in the foreign policy of Pakistan under the new government?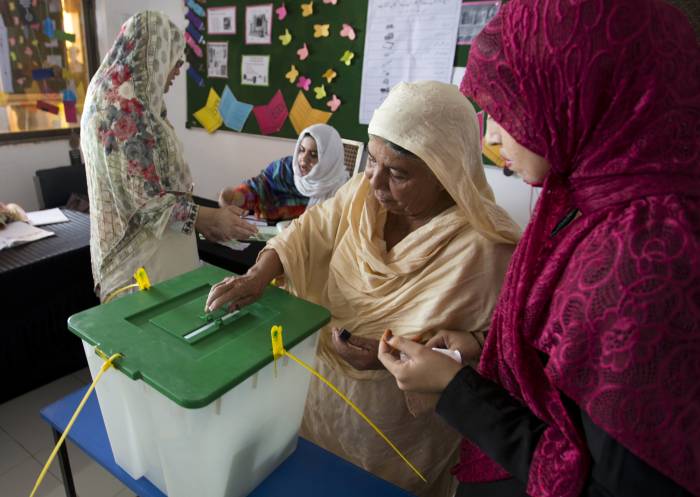 - As a student of foreign policy for the past fifty years, I am of the view that major aspects of a country's foreign policy do not change with a change of political leadership, because foreign policy is meant to promote a country's core interests.  Of course, there may be changes in emphasis.  I am, however, confident that Pakistan's policy of promoting friendly and cooperative relations with all countries will remain the guiding principle for the new government as well.
- On August 11, the new Prime Minister of Pakistan, Imran Khan, will take an oath. Will the new government of Pakistan continue to support Azerbaijan's position on all political issues, as it was under Nawaz Sharif?  
I am confident that the leadership of the two countries will continue to work closely and in harmony to further strengthen and fortify our bilateral ties. This is a relationship that enjoys the full support of the people of the two countries and we are determined to stand with the people of Azerbaijan, as this beautiful country continues its remarkable progress. Relations between Pakistan and Azerbaijan are rooted in history, in common religion, common culture and in shared interests. Moreover, this is a relationship that enjoys overwhelming support of the peoples of the two countries.  I am therefore confident that the new government will continue to support the position of Azerbaijan on all political matters and Azerbaijan will also continue to standby Pakistan on all its important issues.
- How do you assess the chances of Mr. Nawaz Sharif to return to power? Is there such a hope?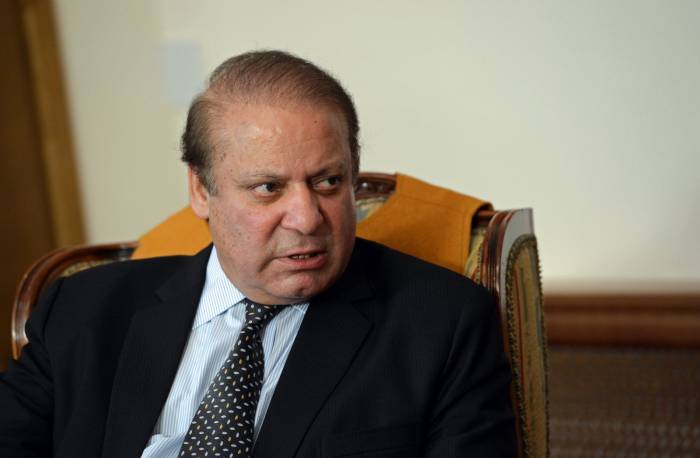 Mr. Nawaz Sharif has been the Prime Minister of Pakistan on three occasions.  Remarkable progress was achieved during his tenures.  He remains one of the most popular leaders that Pakistan has ever had, but at present he is facing legal problems.  Nevertheless, he retains the support of millions of Pakistanis as was proven in the just concluded elections.  His party will  also be the second biggest party in the country's Parliament.
Seymur Mammadov
More about: