- Please list the most important achievements in the development of country for the seven decades that have elapsed since independence of Pakistan.
-  Despite numerous difficulties faced by Pakistan in the initial years it has been able to achieve fairly sustained average GDP growth of over 5 percent since its creation. In the 60's and 80's the annual average growth record was even more impressive/6.9 percent and 6.4 percent respectively.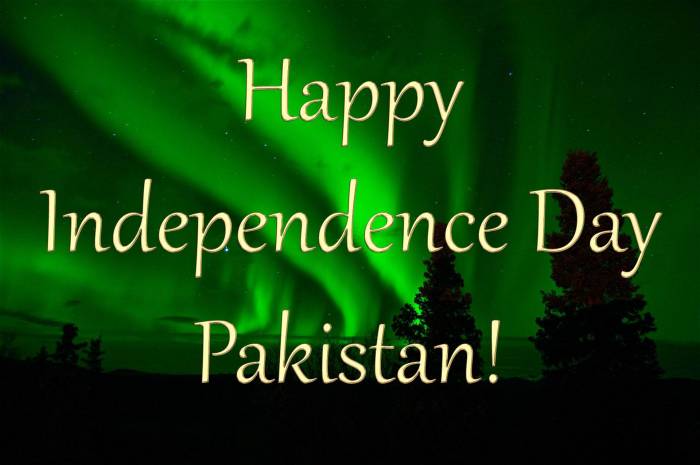 This economic transformation was based on simultaneous progress in the agricultural and industrial sectors. With substantial increase in irrigation water from the rivers and tube wells and the introduction of high yielding verities of wheat and rice, Pakistan was able to achieve during 1960/2000, an agriculture growth rate of over 4% per annum, a record not matched by almost any other country in the region. As a result Pakistan became self-sufficient in food and has been exporting large quantities of rice cotton and other agricultural commodities.
At the time of independence, Pakistan inherited only two cement plants and a few cotton ginning and vegetable oil factories. Being the fourth largest producer of cotton in the world, Pakistan textile industry grew rapidly and so did many other industries like steel, fertilizers, automotives and chemicals. By 1970 the industrial sector had started contributing 18% to GDP increasing further to 25% by 1990.
In the past 20 years the growth of the industrial sector has slowed down due to an energy crisis and the international recession but under a comprehensive cooperation program with China under CPEC the prospects of rapid expansion of this sector look promising.
There has also been significant progress in the education sector at the time of independence Pakistan had only four universities. Currently it has over 200 recognized universities half in the public sector, and half in the private sector.

-  You held the position of Foreign Minister from August 1998 to October 1999, and again for 4 years, from June 2013 to July 2017. How would you describe your achievements during those 4 years?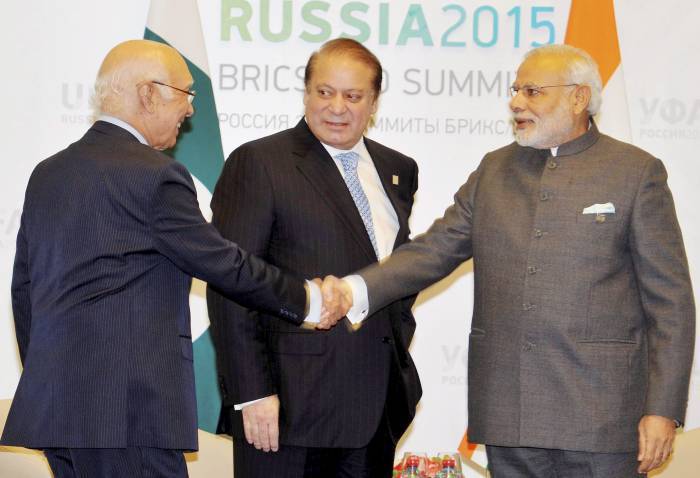 - The most important achievement during this period was undoubtedly the transformation in Pakistan's strategic partnership with China. A visible manifestation of this transformation was the launch, in April 2015 of the China-Pakistan Economic corridor (CEPC) Involving Chinese investment of almost 60 billion dollars in energy, infrastructure, communication projects and for industrial development.

The second major accomplishment was enhanced cooperation with Central Asian republics. High level exchange of visits with Kazakhstan, Uzbekistan, Azerbaijan, Tajikistan, Kyrgyz Republic and Turkmenistan provided the required impetus and direction to wide-ranging initiatives with these countries.

Following the consolidation of Pakistan's relations with Russia, the third positive development was our success in obtaining Pakistan's full membership of the Shanghai cooperation organization (SCO). This is an important milestone for rebalancing Pakistan's place in the global arena. Greater regional cooperation in controlling extremism and drug trafficking will yield important economic benefits.

Fourth, in pursuit of the objective of a peaceful neighborhood, Pakistan has been making sincere efforts to deepen its engagement with Afghanistan and facilitate reconciliation talks between the Afghan Government and the Taliban.

Fifth, Pakistan succeeded in resuming its strategic dialog with USA in 2013 after the difficult phase in the relationship experienced during 2011-12. Three sessions were held in January 2014, January 2015 and February 2016. The Prime Minister paid two successful visits to the USA in October 2013 and October 2015. Three business opportunities conferences have been held during this period.

Sixth, Pakistan is strongly committed to the objective of strategic stability in South Asia, the international community has appreciated Pakistan's effort to resolve all the standing issues with India including Kashmir through comprehensive and sustained dialogue.

Seventh, Pakistan's engagement with the European Union and its member states both bi-laterally and within the EU framework has seen tangible progress. Pakistan succeeded in winning GSP+ status in 2014 leading to a significant growth in Pakistan's export to EU.

Eight, Pakistan's traditional ties with the Muslim world have been reinforced by stronger economic ties with the presence of 5 million strong diaspora in the gulf countries and total trade of almost 20 billion dollars.

Ninth, Pakistan continued its positive role in shaping regional and multi-lateral arrangements for cooperation in SAARC, OIC, ECO, D-8 and Asia Cooperation Dialogue. Pakistan hosted an ECO Summit in Islamabad in March 2017.

Finally, Pakistan continued its role in the United Nations and other international fora on important issues of peace and security, socio-economic development, climate-change and human rights.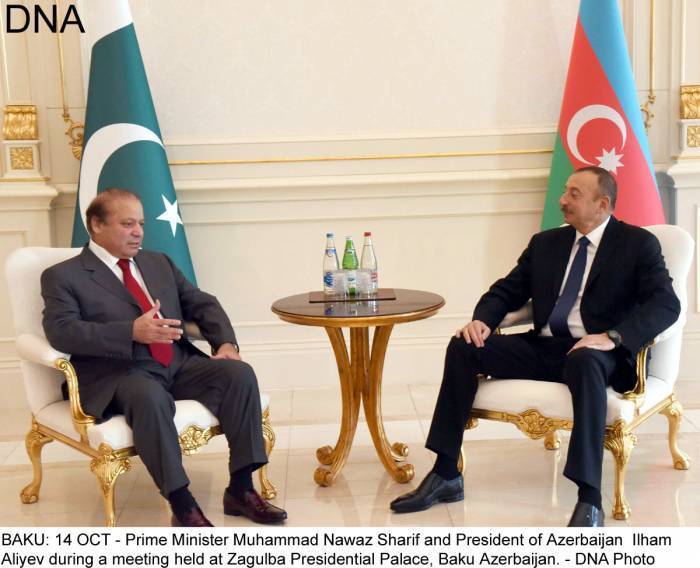 In this fast moving crisis-ridden faze of world history, new security and foreign policy challenges keep emerging every day, every week and every month. After consolidating the success achieved in eliminating terrorism and extremism in the past 5 years, Pakistan is confident that it will be able to meet emerging challenges and further accelerate its economic and social progress.

-  Pakistan was one of the first countries to recognize Azerbaijan. Today relations between our two countries are developing in almost all spheres. How do you assess the current state of relations between Pakistan and Azerbaijan?

-  Pakistan relations with Azerbaijan have been improving steadily, and the prospects for economic cooperations are very bright. During high level visit of the president of Azerbaijan to Pakistan and the visit of the President of Pakistan to Azerbaijan during 2017, a number of MOUs agreements have been signed. It is important to implement these MOUs as early as possible.

Pakistan diplomatic missions in New York and other capitals have maintained close contacts with their Azeri counterparts and fully cooperate on various regional and international issues. I am confident that this collaboration will further strengthen in the coming years.

- Please tell us with is the political situation in Pakistan today, especially after the recent elections held in July 2018?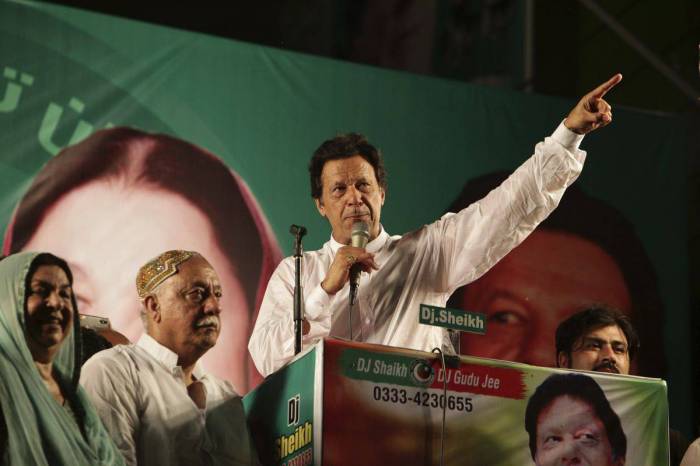 -  The elections held in July 2018 were significant for strengthening the democratic system. For the third time in the past 10 years, one elected government will peacefully transfer power to another elected government. Simultaneously, the role of national parliament and the four provisional assemblies in providing policy guidelines and monitoring the performance of the executive have strengthened. After the judicial crisis of 2008, the role of an independent judiciary in safe-guarding the rule of law and in protecting fundamental human rights have undergone a remarkable change. The two other pillars of a sustainable democratic system, namely a free media and a vibrant civil society have also become much stronger.

A major challenge for the new elected government will be to increase Pakistan's exports to overcome the balance of payment crisis and to tackle the unfinished tasks of reducing unemployment and poverty.
Seymur Mammadov
More about: