Hundreds of protesters took to the streets of Köthen in eastern Germany on Sunday, moving in silence towards the playground, where a 22-year-old German man died following a clash with two Afghans.
Even though the mayor of the town, Bernd Hauschild urged locals to steer clear of the demonstration, police said that hundreds held a "memorial march," and the participants, who later dispersed peacefully, were holding German flags and chanting slogans such as "We are the people."
Earlier on Sunday, two Afghan nationals were "provisionally detained on homicide" following the death of the young German man on September 8, Deutsche Welle reported. Police further said that the probe was still underway, and that they were investigating the incident "from all angles."
The two suspects are reportedly 18 and 20 years old, and are being investigated on suspicion of aggravated assault and causing bodily harm resulting in death, DW cited prosecutors as saying.
According to Die Welt, the victim might have had a dispute with the two suspects, which resulted in his death. The cause of death, however, remains unclear, with Die Welt saying that it may have been a brain hemorrhage, while police said he died of heart failure that was "not directly caused by the injuries suffered."
Another German newspaper, Mitteldeutsche Zeitung, reported that the now-deceased had previously experienced cardiac problems.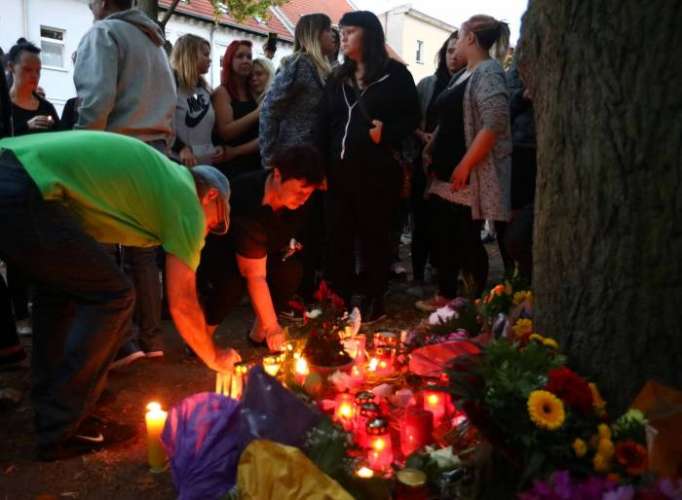 The circumstances behind his death also remain unclear, with the German newspaper Bild reporting that the suspects engaged in a dispute with another Afghan national a German woman at the playground. After two other Germans approached them, the fatal fight erupted.
The Köthen incident came two weeks after the fatal stabbing of a German man in the eastern city of Chemnitz. Shortly after that, an Iraqi and a Syrian national were arrested on suspicion of murdering Daniel Hillig. The case has triggered multiple rallies in Chemnitz, during which a number of right-wing activists called for the deportation of all illegal migrants.
According to the police data, at least 4,500 people gathered at the Chemnitz rallies to protest against the German government's open-door migration policy. The rallies have reportedly left 18 people injured, while hundreds have been detained.
More about: Germany