Durign the meeting the sides expressed their satisfaction over the development of political, economic and trade relations between the two countries and underlined the importance of further development of cooperation in the future.
The ambassador especially noted the support rendered to him by the Azerbaijani side for fulfillment of his diplomatic activities and expressed his gratitude in this regard.
Minister Mammadyarov wished Ambassador Kim Chang Gyu every success in his future endeavors.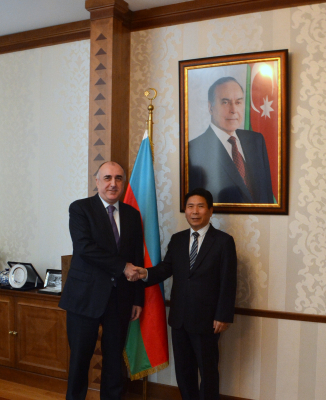 More about: MFA Elmar-Mammadyarov