- Today the relations between Azerbaijan and Latvia are developing steadily in a positive manner. Which important events happened in Azerbajan and Latvia last year? 
Azerbaijan is an important partner to Latvia in the South Caucasus region. Close cooperation has been established not only between the leaders of our countries, but also parliaments, governments, local authorities and other institutions. Latvia and Azerbaijan are linked by direct air traffic between our capital cities. Azerbaijan is a popular destination for Latvian tourists. In the 2017/2018 academic year, 129 Azerbaijani students were enrolled in higher education institutions of Latvia. In 2018 Azerbaijan opened its Trading House in Riga.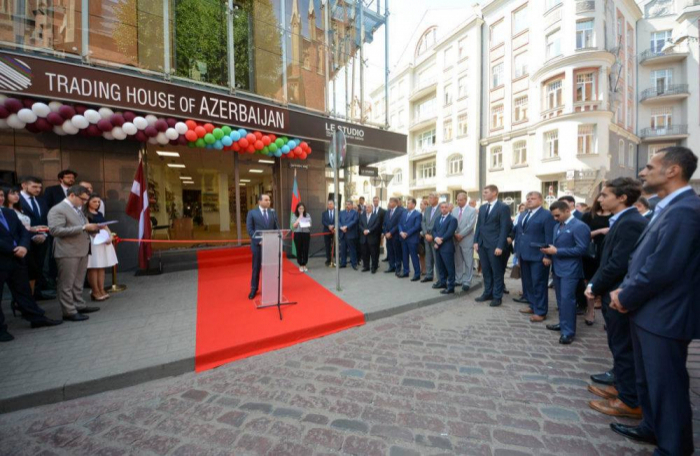 - In which spheres does Latvia cooperates with Azerbaijan? 
Latvian companies are engaged in Azerbaijan's financial, consulting and legal services, transport and logistics, engineering, IT and telecommunications, food production, architecture, construction, building materials, wood processing, chemicals, pharmaceuticals, tourism, and education sectors. Latvia is interested in expanding that cooperation. The Latvian-Azerbaijani trade volume reached 15.5 million EUR in the first nine months of 2018, which is an increase of more than 20% year-over-year. We expect to see this positive trend sustained in the future.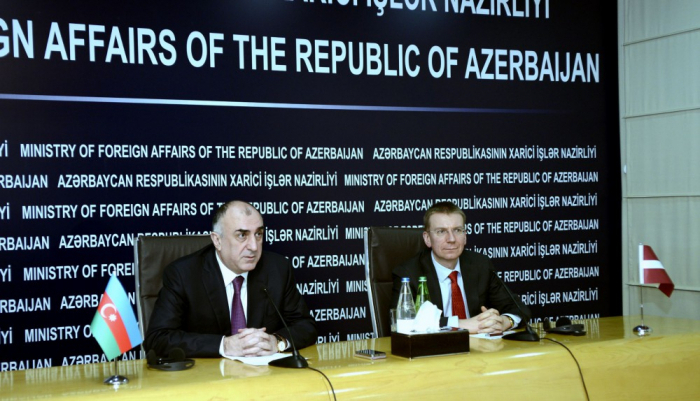 - Which areas of trade and economic cooperation between Azerbaijan and Latvia, in your opinion, are potential for development? 
There is a potential for further expansion of our relations, especially in economy and trade. The current bilateral trade volume does not reflect the actual potential of economic contacts between our countries. Investment in small and medium-sized business would bring a lot of benefit to our economic relations.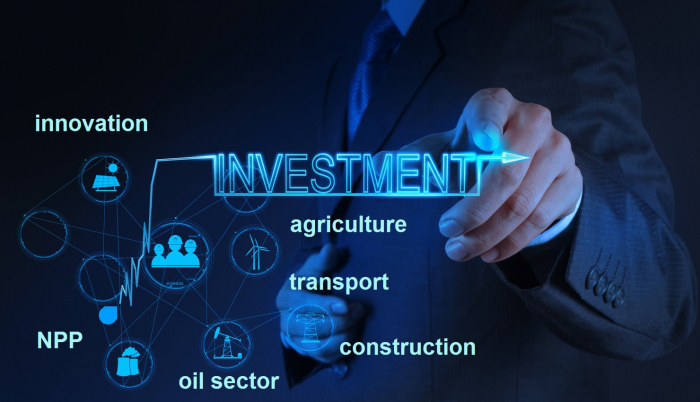 - Azerbaijan attaches great importance to the expansion of cooperation with Latvia in the investment field. In which areas do Latvians most often invest in Azerbaijan?
We already have examples of successful investment in the areas such as wholesale trade, transportation and consulting. Latvia is interested in a mutually beneficial investment exchanges. Azerbaijan has expressed interest in developing cooperation with Latvia in the food, pharmaceutical and industrial sectors and creating agricultural joint ventures. Latvia would welcome investments from Azerbaijan in Latvia's ports and logistic centers.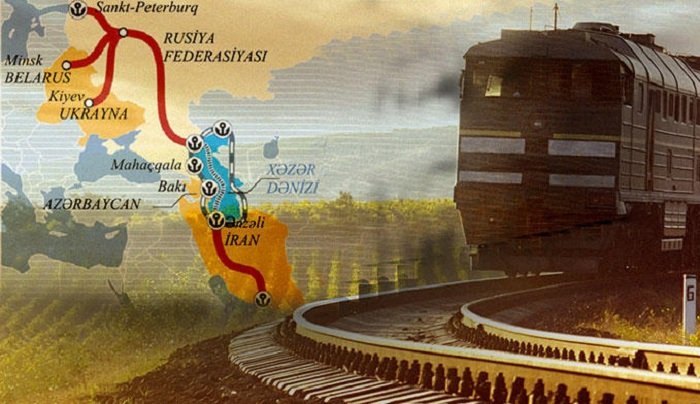 - With the participation of Azerbaijan and Latvia, a new multi-modal route will be created. We are talking about the India-Iran-Azerbaijan-Russia-Latvia route, which is planned to provide regular transport between the countries within the framework of the North-South project. How do you assess the prospects for the implementation of this project? And what has been done by the Latvian side in this direction?
- Transit is an important part of Latvia's economy. Together with related industries, it accounts for 3% of national GDP. Recognizing the sector's importance, Latvia is constantly working to upgrade its capacity and offer better services to our partners. Improvement of transport networks and infrastructure is also a priority for the European Union's Eastern Partnership policy, which we actively support.
Latvia is interested in working together with Azerbaijan on land transport connections between Asia, Central Asia, the Black Sea countries and Northern Europe. As we see it, there are two important international transport corridors passing through Azerbaijan: the North-South International Corridor, eventually with a connection to the Baltic Sea region; and the Transport Corridor Europe Caucasus Asia (TRACECA), which is a part of the New Silk Road and creates a strategic link between the Caspian Sea and the Black Sea. Therefore, Azerbaijan is an important partner to Latvia in the development of new transport routes in Eurasia. Latvia and Azerbaijan have common interests in the railway and port infrastructure, and both countries benefit from this cooperation.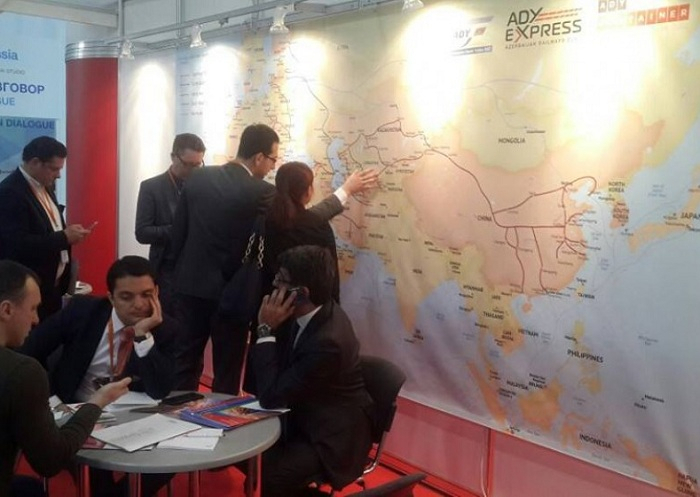 - How are these two countries interact with each other in the humanitarian field?
Latvia and Azerbaijan have well-established cooperation in humanitarian area. In 2018 seven Azerbaijan young professionals participated in Riga Graduate School of Law programmes in European Law and Economics. Latvian representative attended the 6th International Humanitarian Forum in Baku. Film "Dream Team 1935" was screened during European Film Festival in Baku in October 2018. The conference "From national independence to Eastern Partnership: Story of Cooperation between Azerbaijan and the Baltic States" was held in Azerbaijan Diplomatic Academy on October 17, 2018.
Latvia has always supported the strengthening of relationship between the European Union (EU) and Azerbaijan. Latvia welcomes the negotiations on the EU and Azerbaijan Strategic Partnership Agreement, which along with energy and transport issues will also address the reform process in Azerbaijan, including in the humanitarian area.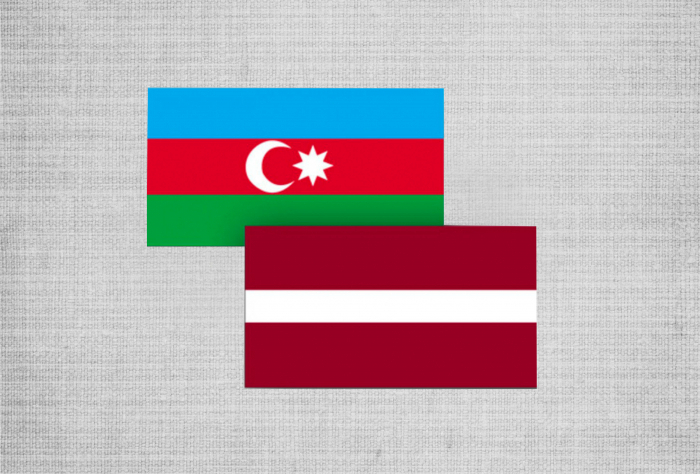 - Which new projects will Latvia and Azerbaijan discuss and implement in 2019?
Latvia is interested in expanding its economic interaction with Azerbaijan. Latvia has been investing in the development of the information and communication technologies sector. Our ambition is to become a leading country in the region for ICT, and we have already taken significant steps towards this goal.  In 2018, Latvia hosted an international conference devoted to the 5G technology in Europe. Speakers and panellists discussed the 5G communications from several angles. Latvia is confident that the 5G-powered networks will bring endless possibilities and have significant impact on business and individuals. We want to be among the major players in this process.
The Government of Latvia has adopted the concept of a Data Driven Nation. Within this framework, we are inviting our partners to cooperate in the sectors such as bioeconomy, biomedicine, smart technology and smart energy. We see a good potential for our entrepreneurs and scientists to create world-class innovations in those areas.
Seymur Mammadov
More about: #Azerbaijan #Latvia