Armenian soldier dies in Nagorno-Karabakh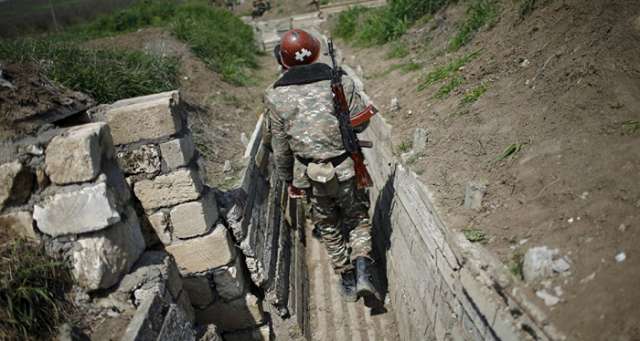 A soldier of the Armenian army, stationed in the occupied Nagorno-Karabakh region of Azerbaijan, died Friday as a result of carbon monoxide poisoning, AzVision.az reports citing the Armenian Media.

Soldier Garegin Argamanyan, 20, lost his life at the permanent stationing area of a military unit as a result of carbon monoxide poisioning.

An investigation is underway to find out the details of this incident.
Read : 603
Please include a contact number if you are willing to speak to an AzVision.az journalist.
You can also contact us in the following ways:
Send your e-mails to [email protected]
Send pictures/video to [email protected]
Tweet: @AzvisionEn
Or, you can comment here:
(Do not use phrases offending others and encouraging discrimination based on race, religion, age, nationality. Don not incite to breach Azerbaijan laws. Otherwise, your comments will either be edited or deleted)
You can write maximum
512
symbols