The hacker group "Azerbaijan Cyber Army" presents new facts about military servicemen from the Electronic Health System of Armenia, AzVision.az reports. 
The group stated that on the basis of the documents of the Armenian soldiers killed by the Azerbaijani Army, an investigation was conducted in the Armenian e-health system and it was found that 5 more sick and unfit people were sent to the front.
In addition, two of them - Marat Zagaryan and Artashes Sayadyan - were drug addicts  in accordance with the documents of the Ministry of Health, a military medical commission diagnosed them with drug addiction.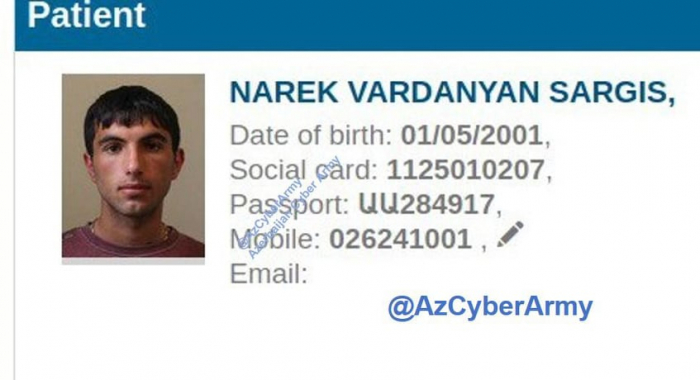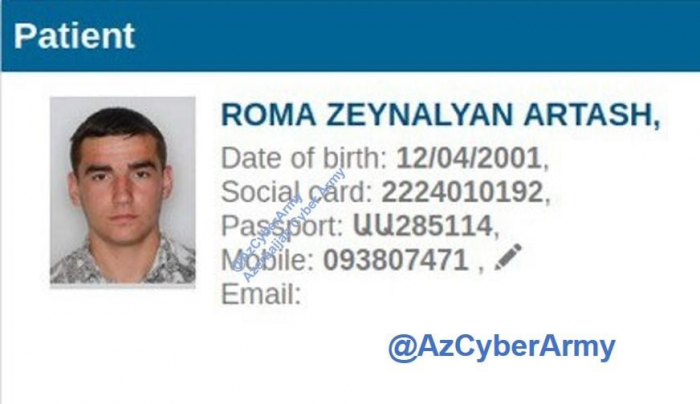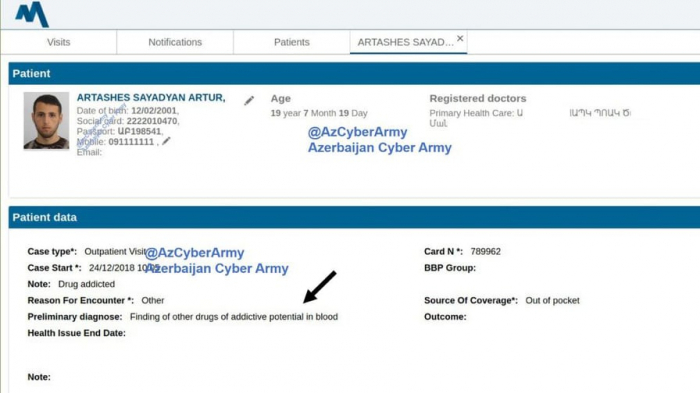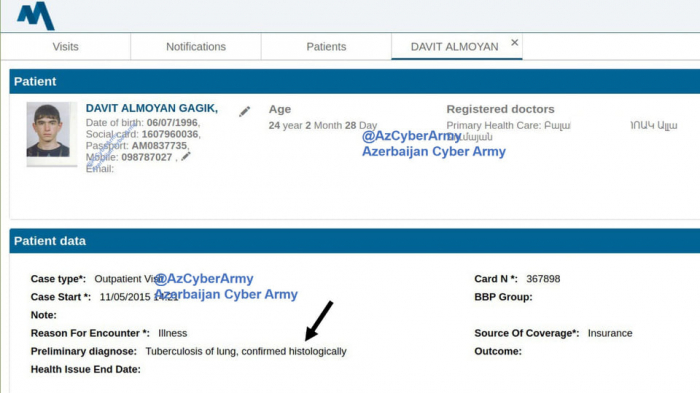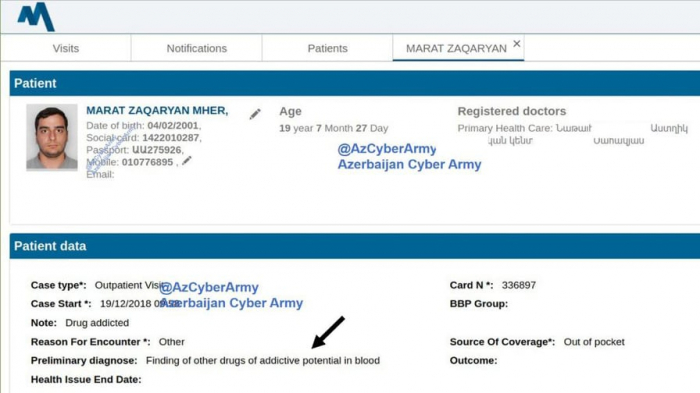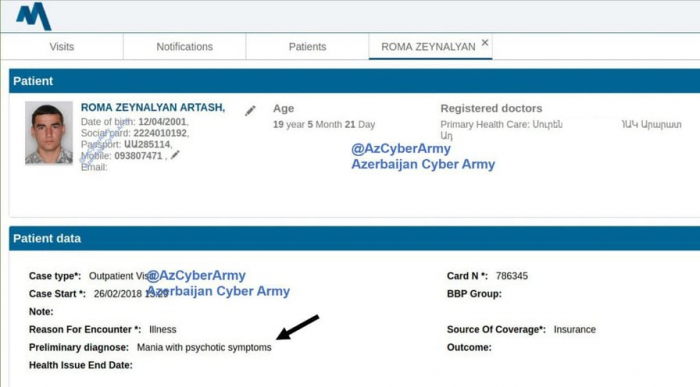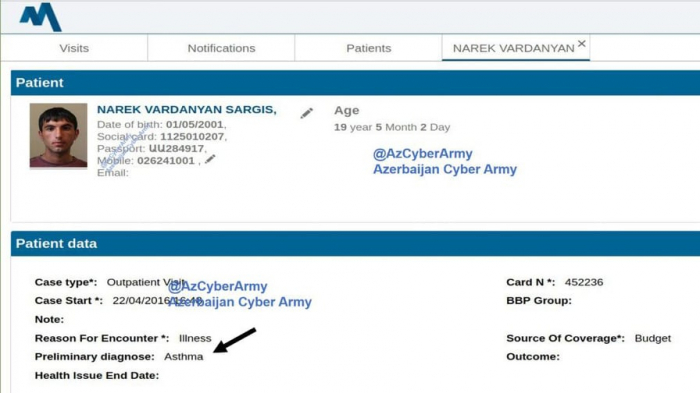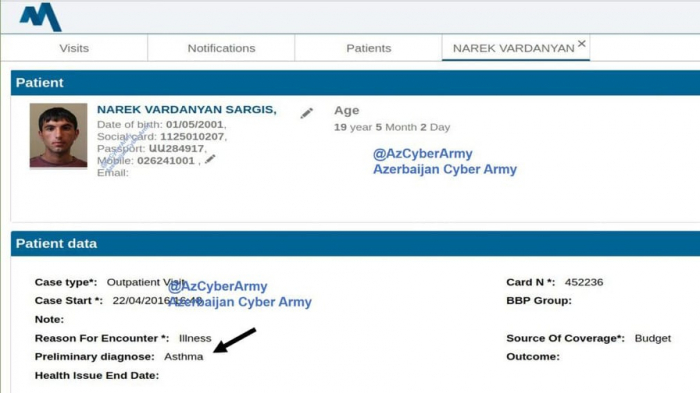 More about: