Three copies of the first prototype of the bomb have already been made. The bomb case was recently sent to Turkey for integration with the Laser Guidance Kit (LGK) developed by ASELSAN. Representatives of ASELSAN made minor changes to the design and integrated the system into an Azerbaijani-made air bomb.
Director General of the Research Institute Novruz Abdullayev told that the inert version is ready for testing. Tests will be conducted in Azerbaijan on the set date. Then, depending on the orders, integration of the guidance complex into the 250-kg high-explosive fragmentation bomb QFAB will be carried out.
The flight distance of the laser-guided aerial bomb is 12,000 meters, its fragmentation radius is 10 meters, its length is 3,300 millimeters, and diameter is 240 millimeters.
Note that, this is the first integration of LGK (Laser Guidance Kit), created in line with NATO standards, to the Soviet-standard aerial bombs.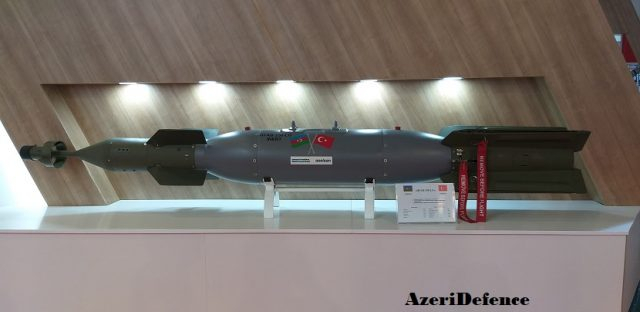 More about: Ministry-of-Defense-Industry aerial-bomb