Armenian servicemen, who suffered heavy losses in the 44-day war, tried to save their lives by throwing away military equipment and ammunition.
During AzVision's visit to Fuzuli, we came across ammunition, armored and auto vehicles left by Armenian troops on the battlefield while fleeing.
AzVision.az presents the photos from the visit below: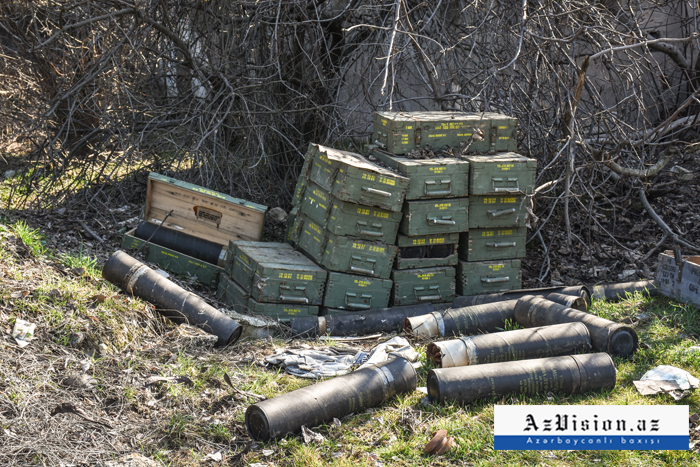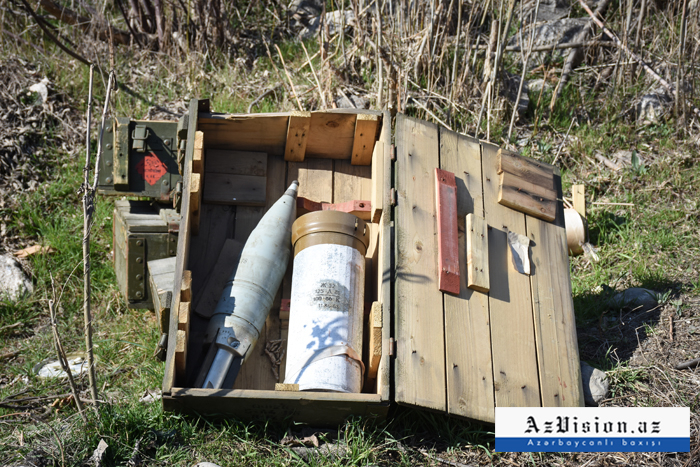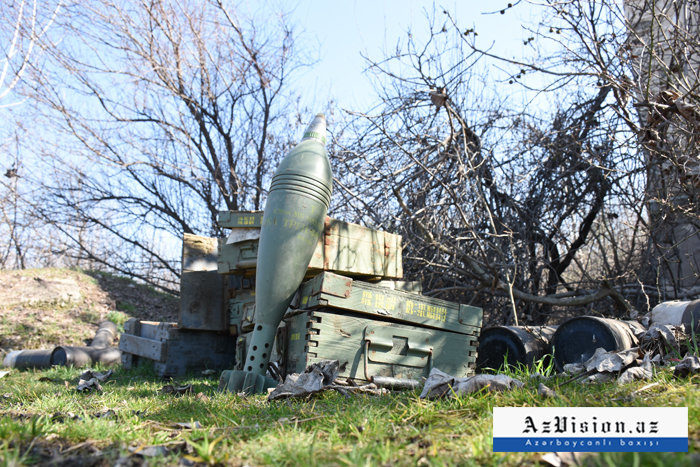 Note, the Azerbaijani Army liberated the territories of Azerbaijan, which were occupied by Armenia nearly 30 years ago, during the 44-day Second Nagorno-Karabakh War. The war started on September 27 when the Armenian Armed Forces launched a large-scale military attack on positions of Azerbaijani army on the front line, using large-caliber weapons, mortars and artillery and lasted until November 10. Until November 10, the Azerbaijan Army liberated some villages and cities of Fuzuli, Jabrayil, Gubadli, Zangilan, Khojavend, Khojaly, Terter, Shusha and Lachin districts. 
On November 10, Armenia, Azerbaijan and Russia signed an agreement to end six weeks of fierce fighting in Nagorno-Karabakh.
Under the agreement, Russian peacekeepers were deployed along the front line in Nagorno-Karabakh and the corridor between the region and Armenia. A total of 1,960 Russian peacekeepers were deployed in Nagorno-Karabakh under a five-year mandate.
Also, according to the agreement, on 20 November, Armenia handed over the Aghdam region which lies to the east of Nagorno-Karabakh, to Azerbaijan. This followed on 25 November by the Kalbajar region to the northwest of Nagorno-Karabakh.
More about: