A group of Russian MPs and experts, who are in Azerbaijan have visited the liberated territories from the occupation, AzVision.az reports. 
Within their trip to Azerbaijan, Russian MPs and experts have visited Aghdam region, Imarat cemetery and grave of Khurshidbanu Natavan. 
Members of the delegation witnessed vandalism, committed by Armenians in cemetery. 
The delegation will also familiarize themselves with the ruins of Juma Mosque, Imarat cemetery, Bread Museum and Aghdam State Drama Theater, and Shahbulag castle in the city of Aghdam.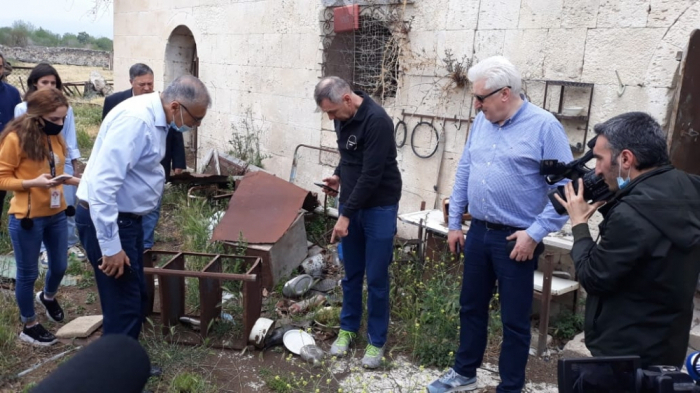 More about: