An Armenian provocation was prevented at the Frankfurt Book Fair, Vugar Shikhammadov, head of the information and public relations department of the Ministry of Culture and Tourism told.
He said the Armenia's stand is reviewed every year at the opening of the fair and necessary measures are taken to prevent any propaganda against Azerbaijan`s just position and national history. "As usual, the Armenian stand was reviewed and the Azerbaijani embassy in Germany was informed about the misrepresentation of historical Azerbaijani and Turkish lands as Armenian.
A meeting on the matter was held with the Frankfurt Book Fair Organizing Committee at the stand of Azerbaijan and the committee was informed on the Azerbaijani side's protest. The committee was asked to warn the Armenian side to prevent recurrence of such cases. Upon the just protest of the Azerbaijani side, the maps were removed from Armenia's stand.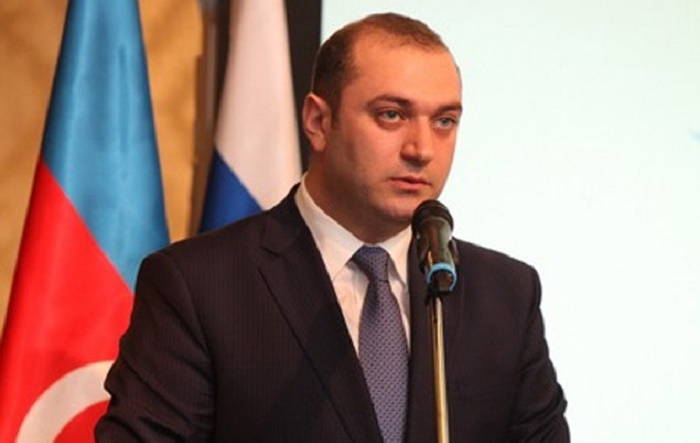 Shikhmammadov added that prior to the visit the
Ministry of Culture and Tourism
sent a letter to the head of the Frankfurt Book Fair Organizing Committee related to the
Karabakh
problem. "It is not excluded that such propaganda may reoccur in the coming days of the fair. However, this matter will be in the spotlight by both the ministry and Azerbaijan's office in Germany", he said.
AzVision.az