But it's his interesting choice of footwear that sets the 30-year-old apart.
More often that not, when Ashley gets ready for his day as a project manager in the insurance industry, he doesn't leave the house without donning a pair of stiletto heels.
The decision to start wearing the style of shoe many women detest happened a year ago when Ashley became inspired by a tall female co-worker who told him heels make her feel confident and strong.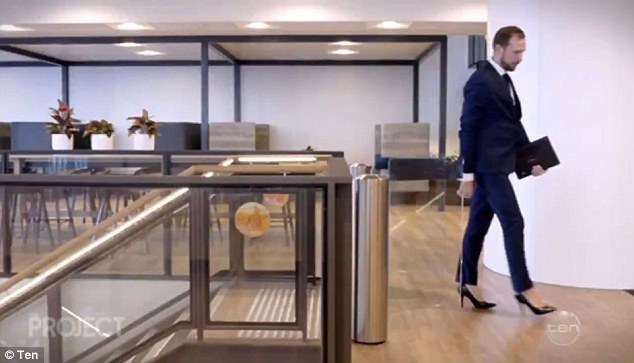 'I thought about it and went to a shoe store and tried them on and it was if a light bulb switched on,' he recently told The Project.
'I felt confident, I felt invincible, I felt empowered; like I could take on anything and do anything.' 
So far, Ashley's collection has grown to nine pairs, with four pairs for work and the other five for play. 
Despite initially admitting approaching his boss about the subject was 'scary' at the time, Ashley knew the benefits would out way any potential criticism.  
He now describes his combination of office attire as 'dapper feminine', a term as unique as the man behind the shoe.
The Daily Mail
More about: indentity