After being diagnosed with a rare form of motor neurone disease in 1964 at the age of 22, he was given just a few years to live.
Yet against all odds Professor Hawking celebrated his 70th birthday nearly half a century later as one of the most brilliant and famous scientists of the modern age. 
He died today at his home in Cambridge, aged, 76, and tributes have flooded in from all over the world.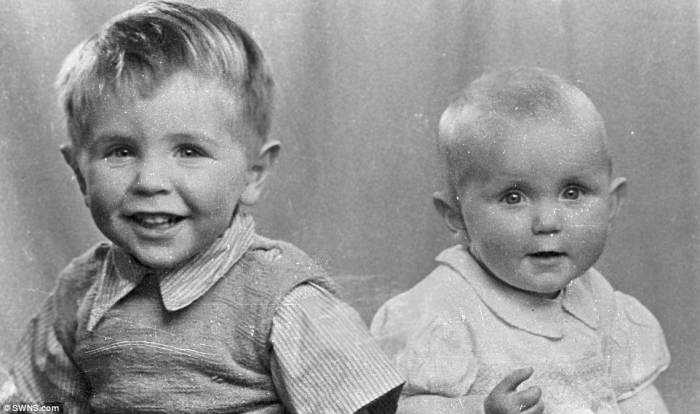 Stephen Hawking (left) pictured as a young boy, with his baby sister Mary. Professor Hawking died today, aged 76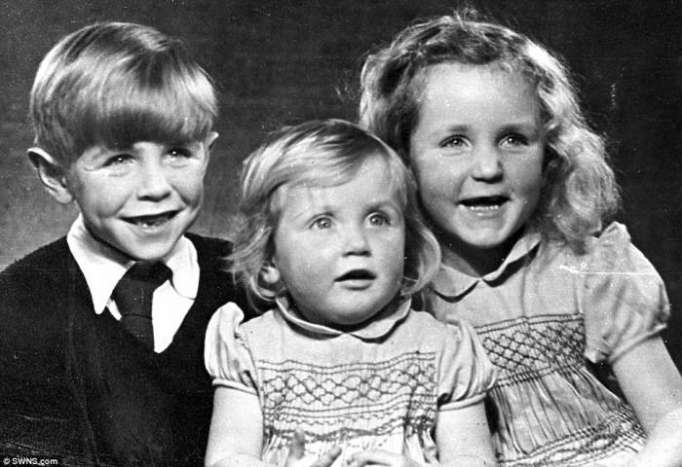 Cheeky schoolboy: Stephen Hawking, dressed in a shirt and tie, smiles for the camera, (left) with sisters Mary and Phillipa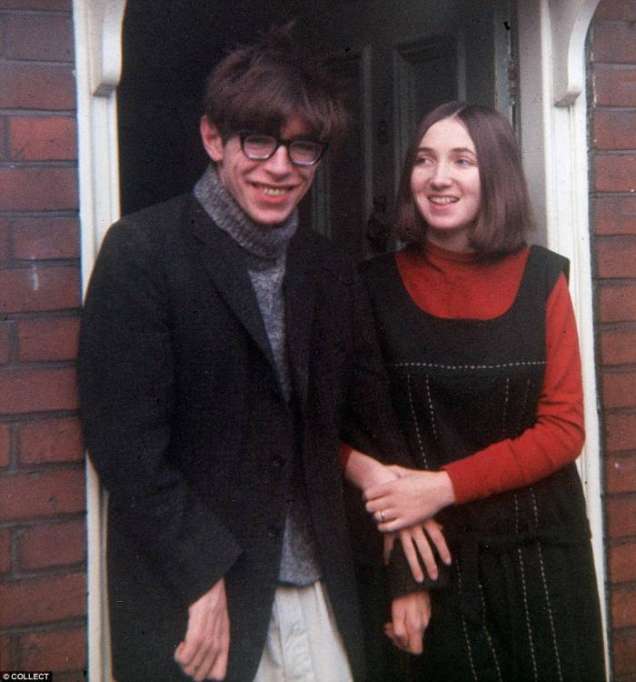 Jane and Stephen Hawking (pictured together in 1962) met through mutual friends at a party in 1962. The next year Hawking was diagnosed with amyotrophic lateral sclerosis. Even aware of his consequent shortened life expectancy and limitations, the couple became engaged in 1964 and married in 1965 in their shared hometown of St. Albans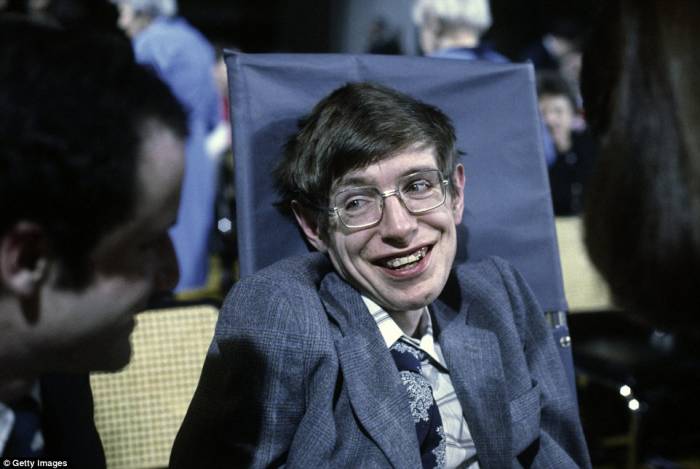 British cosmologist Stephen Hawking on October 10, 1979 in Princeton, New Jersey, USA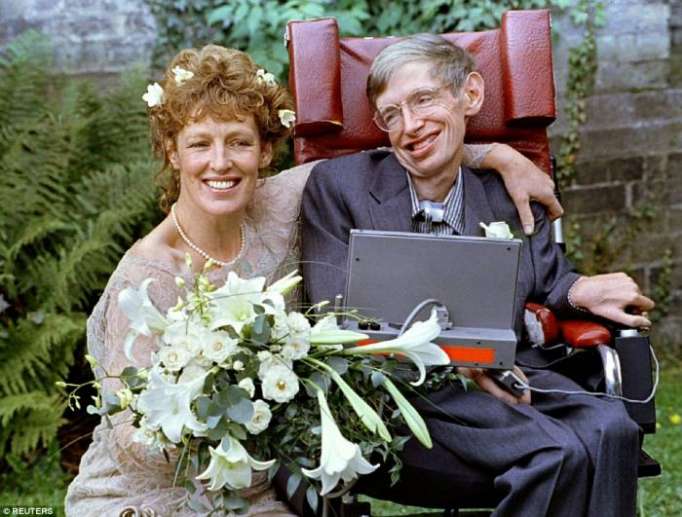 Hawking and his new bride Elaine Mason pose for pictures after the blessing of their wedding at St. Barnabus Church September 16, 1995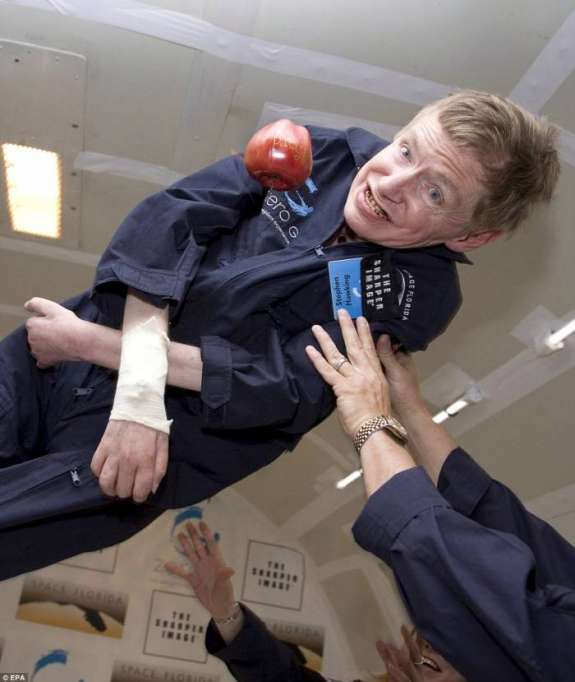 Astrophysicist Hawking floats on a zero-gravity jet in April 2007. The modified jet carrying Hawking, physicians and nurses, and dozens of others first flew up to 24,000 feet over the Atlantic Ocean off Florida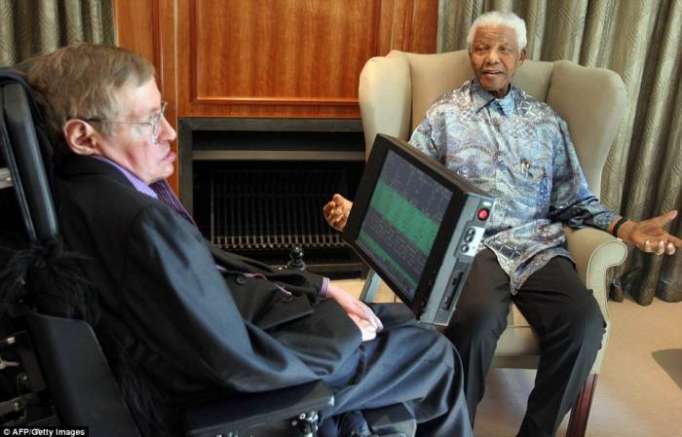 In this file photo taken on May 14, 2008, South Africa former President Nelson Mandela (R) meets with British scientist Professor Hawking (L) in Johannesburg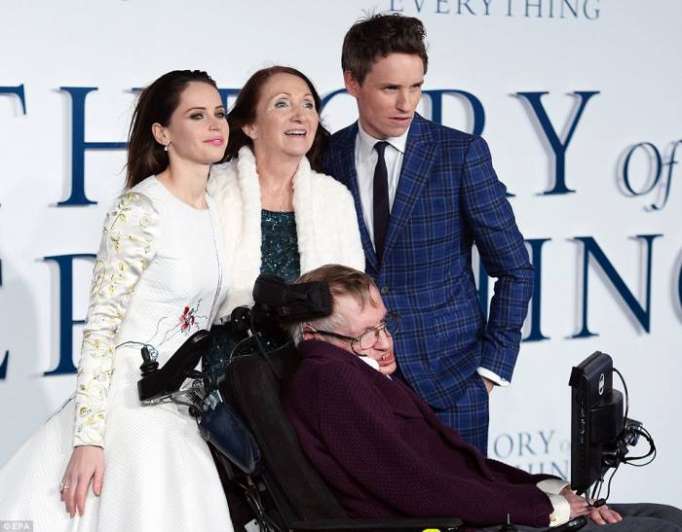 (L-R) British actress Felicity Jones, ex-wife of Stephen Hawking, Jane Wilde Hawking, British physicist Stephen Hawking, and British actor Eddie Redmayne arrive for the UK premiere of 'The Theory of Everything' in Leicester Square in London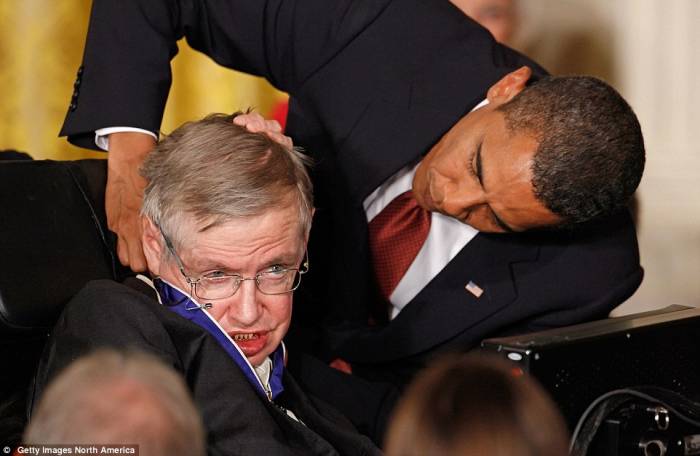 U.S. President Barack Obama (R) presents the Medal of Freedom to physicist Hawking during a ceremony in the East Room of the White House August 12, 2009 in Washington, DC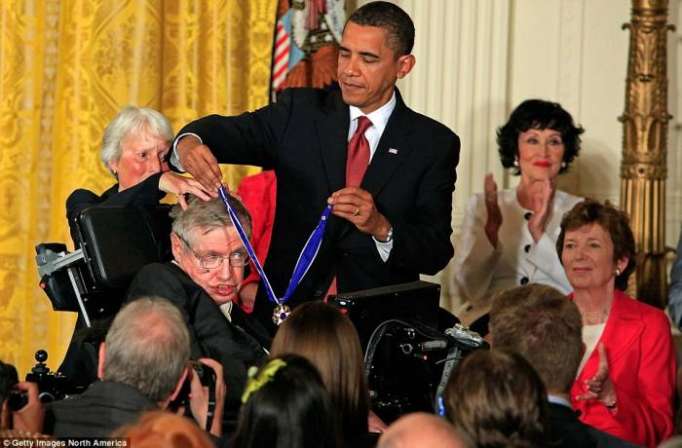 U.S. President Barack Obama presents the Medal of Freedom to physicist Stephen Hawking during a ceremony in the East Room of the White House on August 12, 2009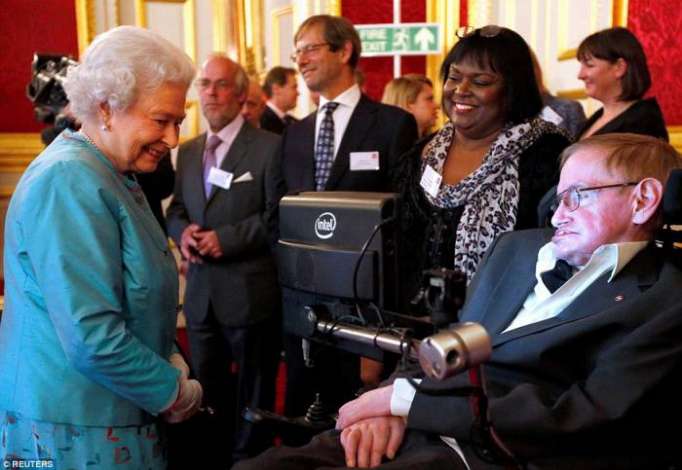 The Queen meets Stephen Hawking during a reception for Leonard Cheshire Disability charity at St James's Palace in London in 2014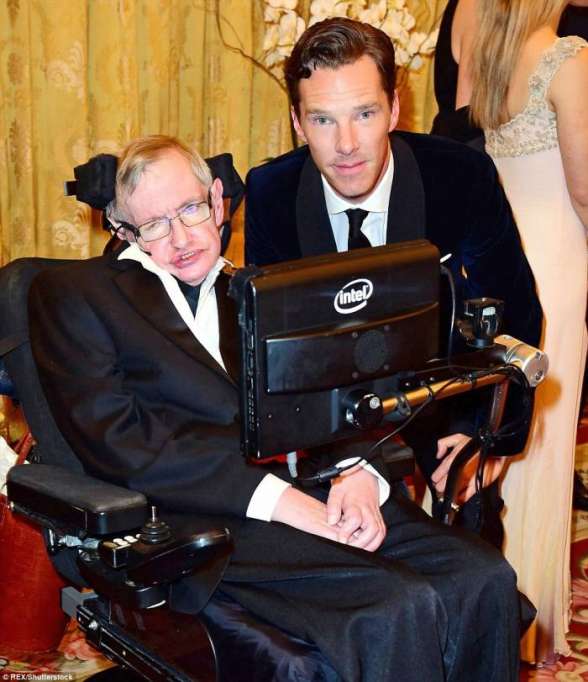 Professor Stephen Hawking and Benedict Cumberbatch Motor Neurone Disease Association reception and dinner, in Buckingham Palace, London, in March 2015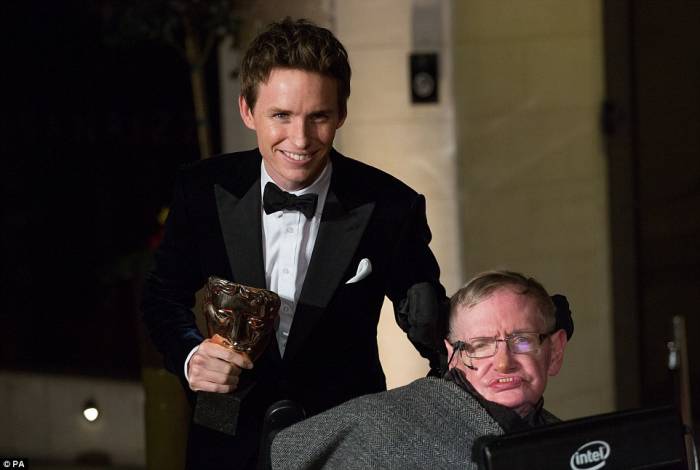 Eddie Redmayne (who played Hawking in The Theory of Everything) and Professor Stephen Hawking at the after-party dinner for the EE British Academy Film Awards at Grosvenor House Hotel in London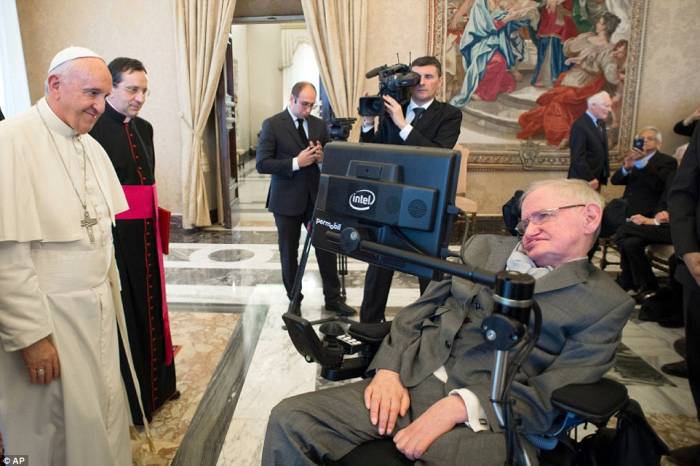 Pope Francis greets physicist Stephen Hawking during an audience with participants at a plenary session of the Pontifical Academy of Sciences, at the Vatican in 2016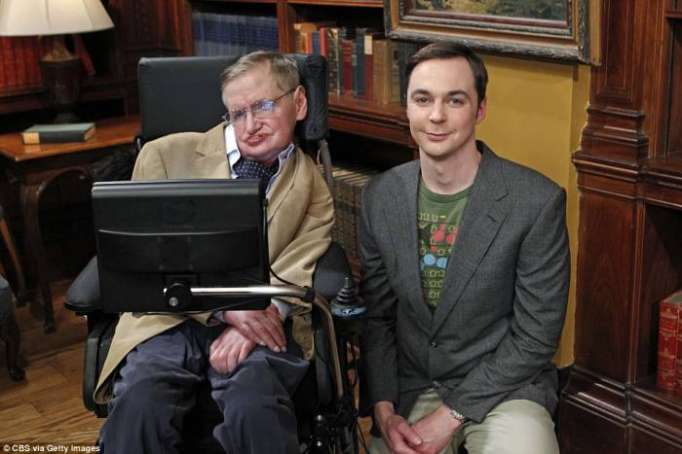 He appeared on seven episodes, including the 200th one where he sang happy birthday to Sheldon via Skype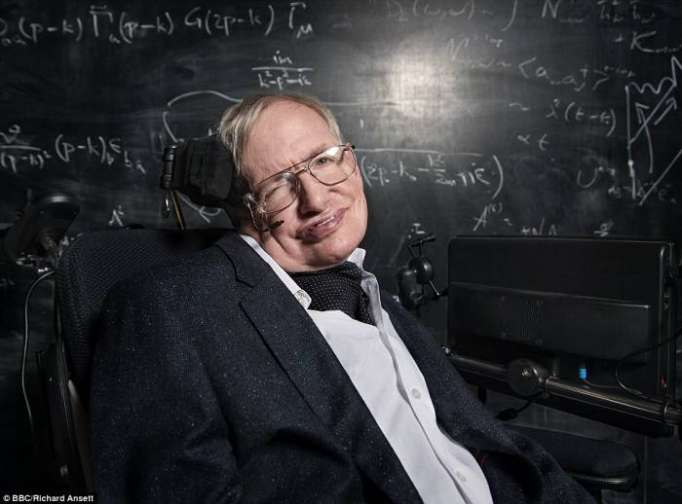 The world's most celebrated scientist Professor Stephen Hawking has died at the age of 76
The Daily Mail
More about: StephenHawking