Four of the officers were shot and one was hurt during the exchange of gunfire, which took place in a southeast Houston neighborhood. Two suspects were shot and killed by return gunfire from officers, Houston police said.
Houston Police Chief Art Acevedo told reporters Monday evening that more than a dozen officers went to the home in the 7800 block of Harding Street, where a neighbor had reported that narcotics were being sold.
"Immediately upon reaching the door, the officers came under fire from one or two suspects inside the house," Acevedo said.
Two of the wounded officers were in critical but stable condition, he said. The two other wounded officers are expected to make a full recovery but will remain hospitalized for observation.
A fifth officer sustained a knee injury but was not shot, Acevedo added. He did not release the names of the officers or provide additional information about the two suspects.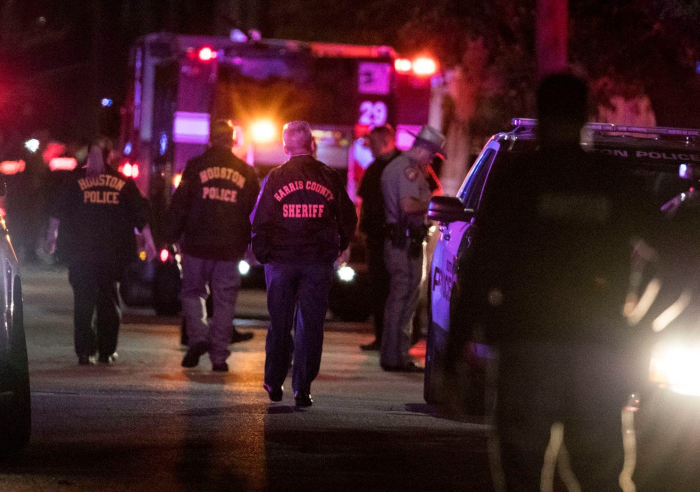 At the news conference, Houston Mayor Sylvester Turner applauded the efforts of law enforcement and first responders.
"That has been a tough day for our city, but I want to encourage all Houstonians to pray for our police officers," he said.
Denise Salazar, a 19-year-old who lives a half-block away from the site of the shooting, told The Washington Post that she heard more than 20 gunshots during the exchange.
A number of schools are nearby and there is a regular police presence in the neighborhood, she said.
"When I heard [the gunshots], I thought they were fireworks, but then they went off again, and that's when I was like no, they're not fireworks," Salazar said. "This doesn't happen often."
Salazar said a mother and her 2-year-old daughter were slain about a block away in 2015.
More about: Houston gun-battle