The world is an increasingly angry place and Armenia is the angriest place of all, a recent survey of international emotions found.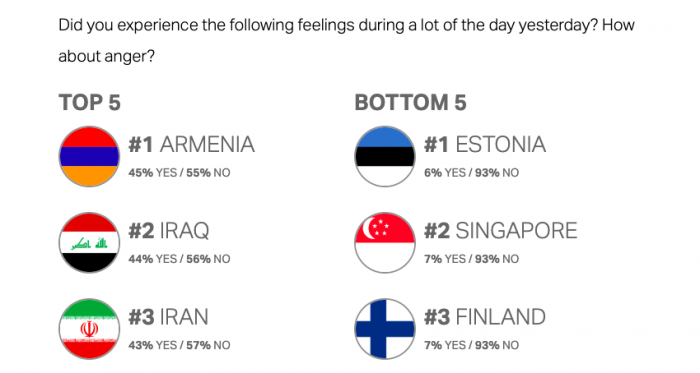 Fully 45 percent of Armenian respondents – the highest national percentage anywhere in the world – said that they had been angry in the past day. To Armenia's north, in Georgia, the positive response rate was 27 percent, while the moneyed neighbor to the east, Azerbaijan, is the calmest in the Caucasus region, with only 18 percent reporting having been angry recently.
Nearby Iraq and Iran are nearly as angry, respectively coming second (44 percent) and third (43 percent) on the global ire chart.
More about: Armenia Gallup-International