The report released by the Intergovernmental Panel on Climate Change (IPCC) clearly outlines the impact of the land use on climate change and the ways to resolve the climate change problems.
The report highlights the significant role of the land in the ecosystem, biodiversity and the climate system. However, it also states that 70% of ice-free land on Earth is adversely impacted by human use for food, feed, fibre, timber and energy. As a result,
The authors of the report admit that ongoing climate change and intensification of land-use leads to land degradation and desertification harming the natural ecosystems and biodiversity and making crop and livestock productivity vulnerable to reductions.
According to the World Wildlife Fund, the increase in meat consumption and wasted food which accounts for 8% or 10 % and livestock for 14.5% of global greenhouse gas emissions, cause global warming and affect human health. As a result of dietary changes, roughly 2 billion people are obese and 821 million people are undernourished.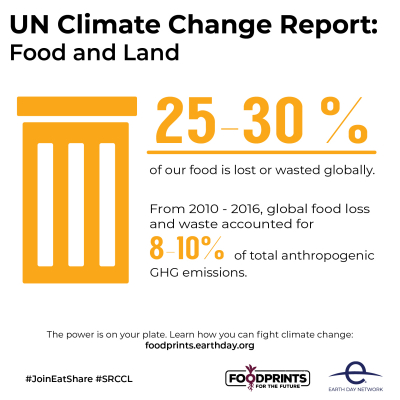 Most importantly, the land absorbs 29% of carbon dioxide emissions and if we do not mitigate the global climate change, those carbon sinks can turn to carbon source. In this case, even habitat degradation can reach 178 million people by 2050 hitting 1.5°C warming, 220 million people at 2°C warming and 277 million people at 3°C warming.
How to solve climate change problems?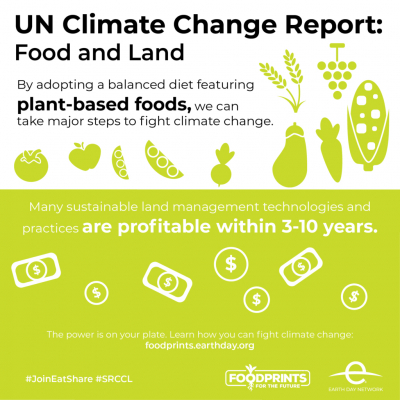 The UN report stated that 13% of carbon dioxide and 44% of methane emissions result from agriculture, forestry and other land use activities including the production of feed and fertilizers. Therefore, switching to a plant-based diet is one of the necessary ways to reduce greenhouse gas emissions.
"Balanced diets, featuring plant-based foods and animal-sourced food produced in resilient, sustainable and low greenhouse gas emission systems, present major opportunities for adaptation and mitigation while generating significant co-benefits in terms of human health," the report said.
The report also highlights the possible land management-based response options, which should be applied to decrease the demand for land through promoting of a healthy diet, clean water and sanitation, reduction in post-harvest losses and food waste instead of competing for land.
Besides, the report suggests that "avoiding, reducing and reversing land degradation" can alleviate the poverty and starvation, ensure food security and improve public health for the people living in desertified areas. These activities can also halt biodiversity loss and mitigate climate change within the framework of sustainable development.
Dietary changes can also be made under the availability and affordability of food, geography and cultural habits. Therefore, policies should be enacted to facilitate the solution of the climate change problems and enable more sustainable land-use management, ensure sustainable food security and transform to a low emissions trajectories by operating across the food system, fighting against food loss and waste and influencing dietary choices and.
More about: climatechange