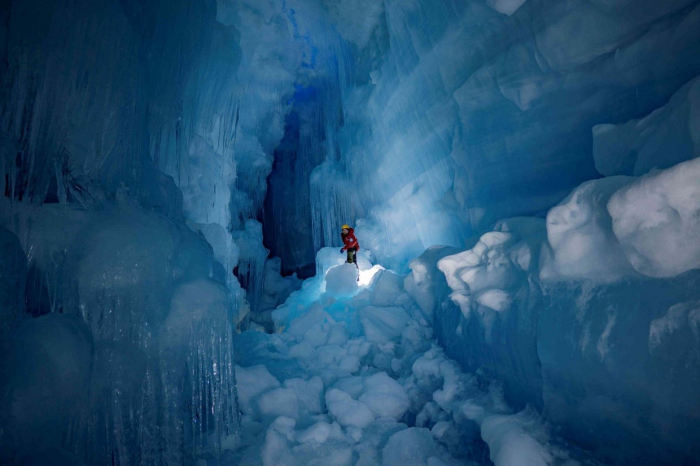 © Ministry of Education and Science of Ukraine
The team searched tirelessly to find another entrance into the cave. After several unsuccessful attempts, they found an opening at an old British base – only to discover that the cave is actually three times larger than the team previously thought.
On the bottom floor of the magnificent cavern the team found a frozen lake and a giant hall that is almost as high as a four-storey building (12 meters), eight meters wide and a whopping 30 meters long. Over the cave's three floors and about 200 meters of walkways, the team also discovered an ice river and a bird's feather in an ice block some 20 meters (65ft) below the surface. 
© Ministry of Education and Science of Ukraine
Researchers know the feather does not belong to a penguin, but the sample has been shipped back to Ukraine for further examination to determine exactly what it belongs to and, more importantly, how long it had been there. 
RT
More about: Antartica