Using the hashtag #NousToutes (All of Us), protesters accuse the authorities of turning a blind eye to the problem.
Measures to tackle domestic violence are expected to be unveiled on Monday.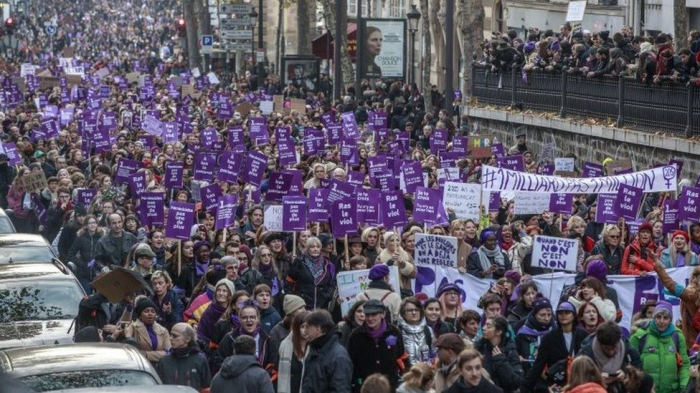 France has one of the highest rates of murders linked to domestic violence in Western Europe, with at least 115 women killed by their partners or ex-partners this year alone, local media say.
About 30 street marches were organised by a number of groups and unions throughout France.
More about: