The protests over the death of George Floyd, who was handcuffed and pinned down by a police officer's knee on his neck in Minneapolis, continued on Monday night. Demonstrators were driven from parks, interstates and government buildings by growing numbers of law enforcement officers in riot gear, whose response to the demonstrations has been criticized in dozens of confrontations.
In Washington, police officers used flash grenades and tear gas to disperse a crowd across the street from the White House so that President Trump could visit a nearby church for a photo op. Earlier in the day, Mr. Trump berated America's governors over their response to the protests, calling the protesters "terrorists" and demanding "retribution."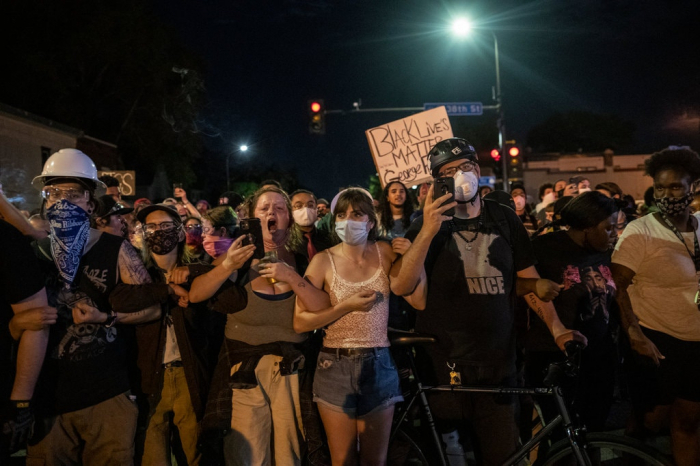 Protesters gathered at the site of the killing of George Floyd. Credit...Victor J. Blue for The New York Times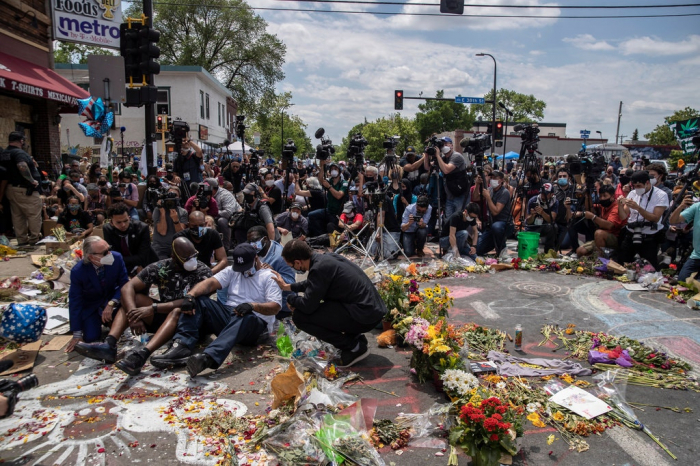 Terrence Floyd visited the site where his brother, George Floyd, was killed. Credit...Victor J. Blue for The New York Times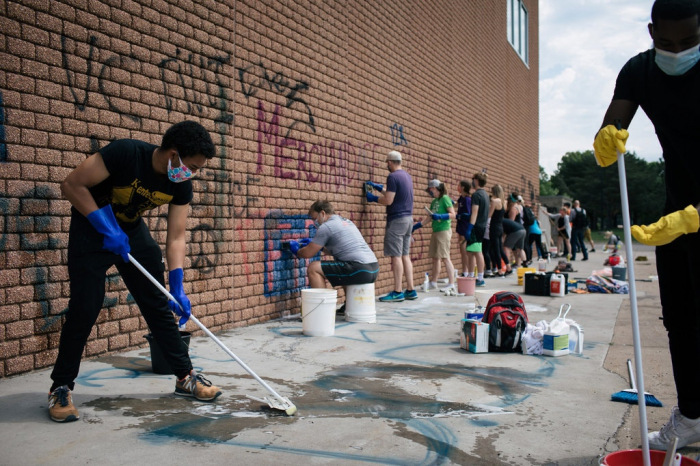 Cleaning up graffiti after the protests. Credit...Alyssa Schukar for The New York Times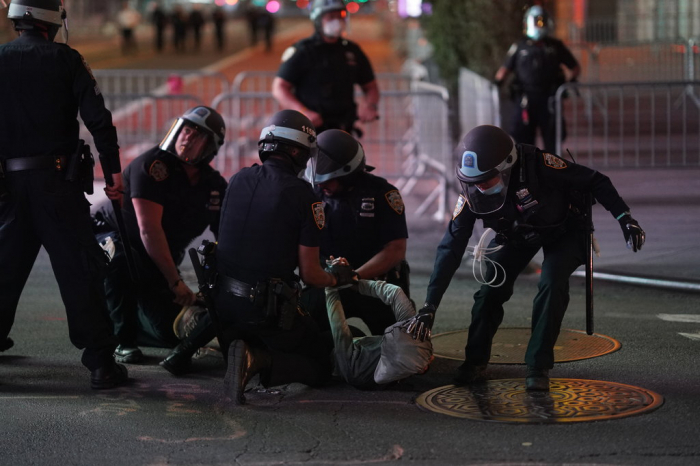 The protests were mostly peaceful, but reports of looting later in the night prompted Mayor Bill de Blasio to announce that the 11 p.m. curfew would be moved up on Tuesday to 8 p.m. Credit...Chang W. Lee/The New York Times
More protests have emerged around the world in the past few days, with many demonstrators expressing solidarity with their American counterparts and denouncing racism in their own countries. The widespread condemnation partly reflected what critics called the erosion of America's moral authority.
The New York Times
Photo
More about: GeorgeFloyd