Official Ankara strongly condemned the provocation, adding that this provocation committed by an occupier country is a big obstacle to peace and security in the region.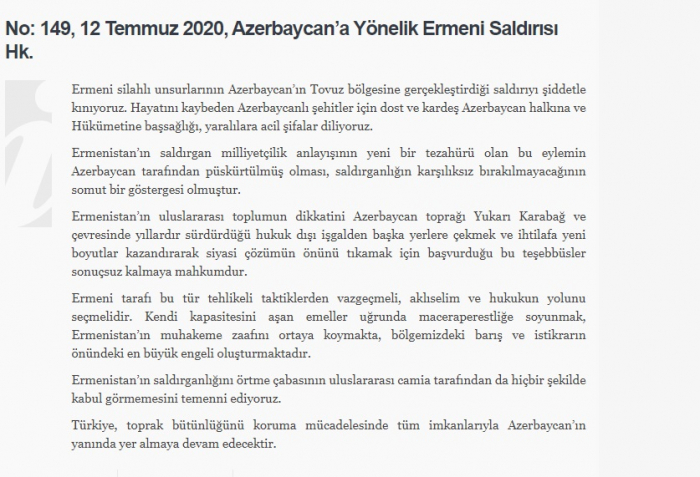 Starting from the afternoon on July 12, the armed forces of Armenia attempted an attack using artillery to capture our positions on the Tovuz direction of the Azerbaijani-Armenian state border. 
Servicemen of the Azerbaijan Army, non-commissioned officer, sergeant Sadigov Vugar Latif and senior soldier Mammadov Elshad Donmez died in holding off an enemy attack.
"Despite the efforts of our doctors, a badly wounded serviceman of the Azerbaijan Army, soldier Dashdemirov Khayyam Mahammad also died.
More about: Armenia Azerbaijan Turkey