The organizations have made statements calling the Armenians' assaults 'unacceptable', the Consulate General told AzVision.az.  
They also urged the Los Angeles Police Department to investigate the assaults fully and, if appropriate, file hate crimes.
After the attacks by Armenian Dashnaks, the Azerbaijani Consulate General in Los Angeles immediately informed the influential Jewish organizations in the U.S. about this crime. The Consulate General underlined the need to resolutely condemn these atrocities committed based on ethnic hatred. By making relevant statements, Jewish organizations have shown solidarity with Azerbaijan.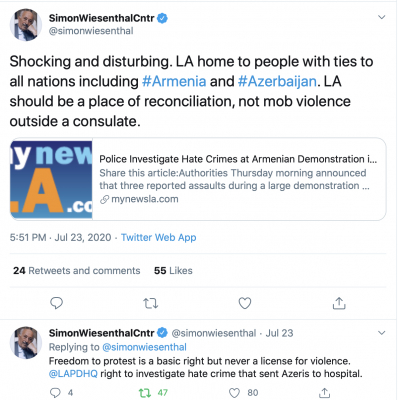 More about: LosAngeles violence attack