On July 26, the Azerbaijani community held a protest in Vancouver, Canada against the military provocation by the Armenian Armed Forces on the Armenian-Azerbaijani border on July 12, AzVision.az reports.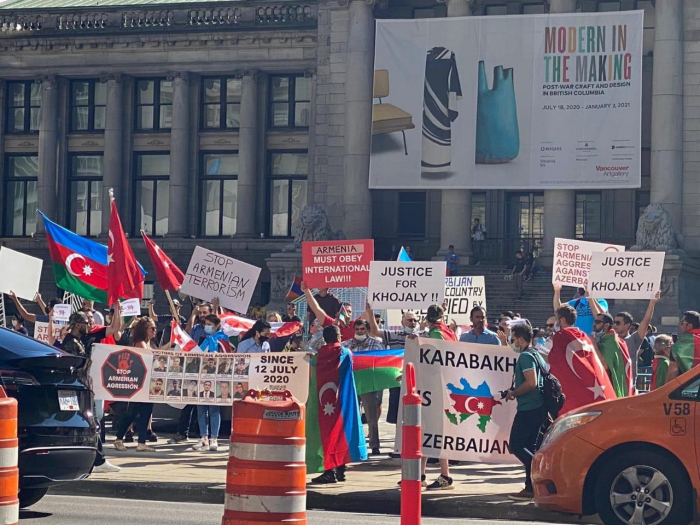 Azerbaijani and Turkish people living in Canada gathered in the "Vancouver Art Gallery" square to show that they stand in solidarity with the Azerbaijani Army holding Azerbaijani and Turkish flags.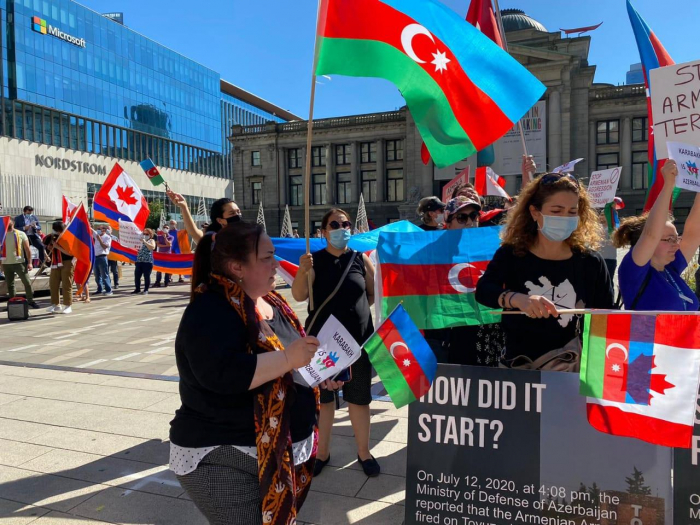 Armenians committed provocation against the protesters although the protest was authorized by the government of Canada.
The Azerbaijani community in Vancouver appealed to the Government of Canada regarding the Armenian provocation and the number of police officers increased in the square.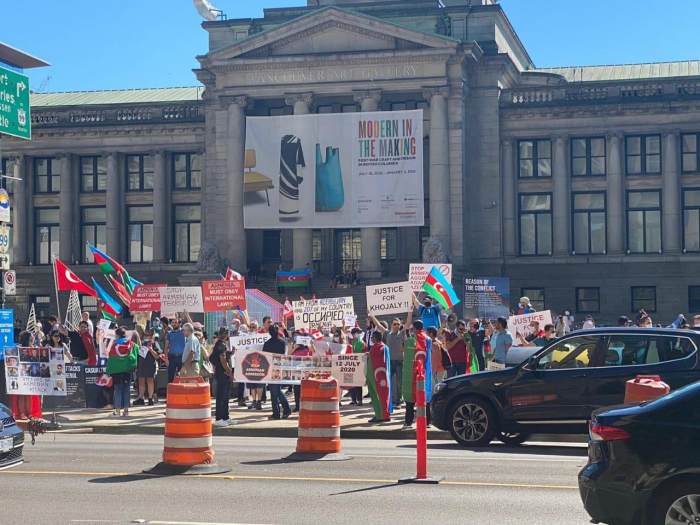 Note, starting on July 12, the Armenian army attacked, with heavy artillery, the positions of Azerbaijan's armed forces along the Armenia-Azerbaijan border, killing 12 Azerbaijani soldiers and 1 civilian. The Armenian side continued the shelling the villages in the border and Azerbaijani Armed Forces retaliated against them.