After viewing the conditions created in the hospital, President Aliyev met with a group of health workers.
***
The head of state has also attended the inauguration of the newly reconstructed Gorxmug-Baltali-Babaratma-Garadaghli-Gudula-Dashuz highway (33 km) in Shaki district.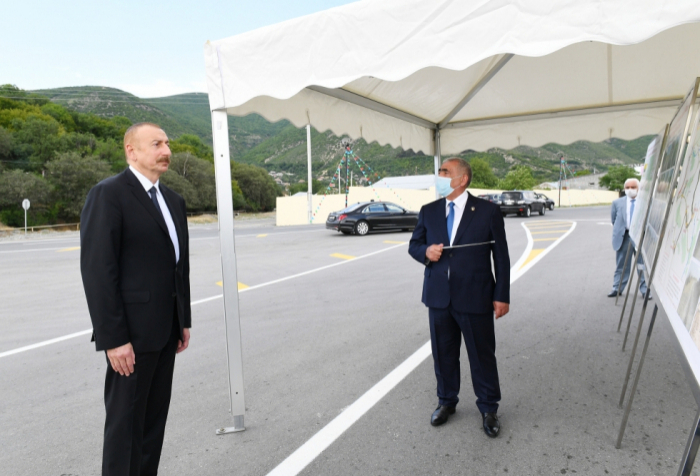 Bundan əlavə, Prezident İlham Əliyevə 11 min nəfər əhalinin yaşadığı 8 yaşayış məntəqəsini birləşdirən Çayqaraqoyunlu-Turan-Cəyirli-Qozlubulaq-Sarıca-Qayabaşı-Bolludərə-Qaratorpaq avtomobil yolunun tikintisi barədə də məlumat verildi.
Also, President Ilham Aliyev was informed of the construction of Chaygaragoyunlu-Turan-Jayirli-Gosbulag-Sarija-Gayabashi-Bolludere-Garatorpag highway which connects eight settlements with a population of 11,000 people.
***
12:46
Azerbaijani President Ilham Aliyev on Thursday arrived in the country's Shaki city for a visit.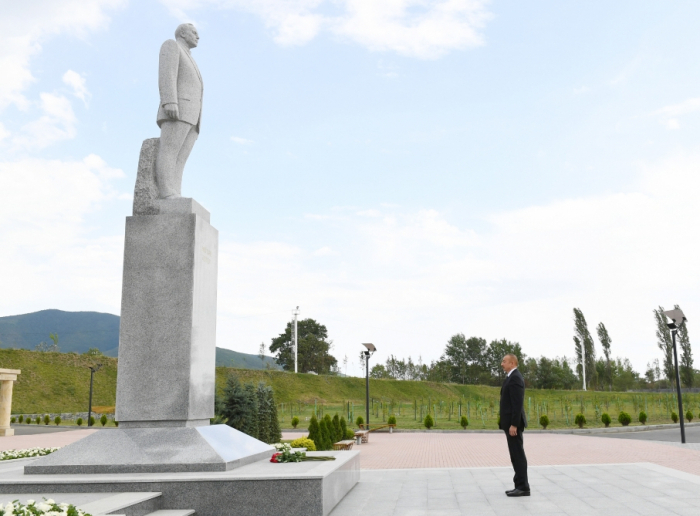 The head of state laid flowers at the statue to national leader Heydar Aliyev in the center of Shaki city.
More about: IlhamAliyev