At least 21 people have been killed in fighting between security forces and gunmen who raided an Afghan jail overnight in an attack claimed by the Islamic State of Iraq and the Levant (ISIL, ISIS) group, officials said.
Another 43 people have been wounded in the attack in Nangarhar's provincal capital Jalalabad that began late on Sunday when an ISIL suicide bomber slammed his explosive-laden vehicle into the prison entrance.
More assailants opened fire. Three attackers have been killed so far as the battle continued on Monday, Attaullah Khogyani, a spokesman for the governor of Nangarhar province, told Al Jazeera.
Among the dead were prisoners as well as civilians, prison guards and Afghan security personnel, he added.
The Islamic State group's affiliate in Afghanistan, known as IS in Khorasan province, claimed responsibility for the attack. The affiliate is headquartered in Nangarhar province.
Afghan officials said the death toll could rise.
There were also reports of dozens of prisoners escaping from the facility. Nangarhar police spokesman Tareq Aziz told AFP news agency that about 100 inmates tried to escape but many of them were captured by security forces.
But Ahmad Ali Hazarat, the head of Nangarhar provincial council, told AFP that a "large number" of them had managed to escape.
The prison houses about 1,500 inmates, of which several hundred are believed to belong to the ISIL group affiliate in Afghanistan.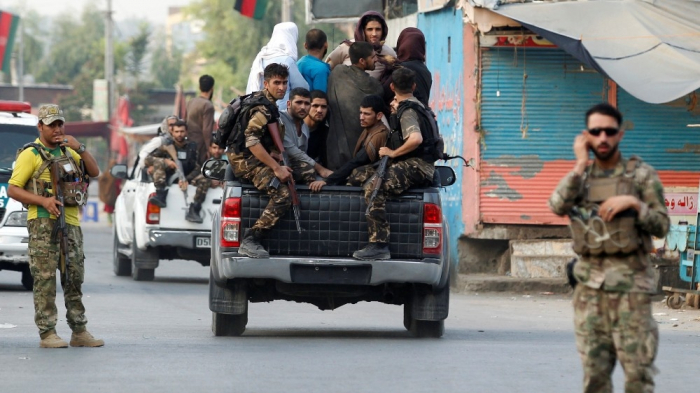 ISIL claimed responsibility for the attack, according to the armed group's propaganda arm, Amaq.
Earlier, a Taliban spokesperson said on Twitter that the group was not involved in the attack, which came on the final day of a rare truce between it and the Afghan government to mark the Eid al-Adha Muslim holiday. 
The prison attack came a day after the Afghan intelligence agency said a senior ISIL commander was killed by Afghan special forces near Jalalabad, the capital of Nangarhar province.
Nangarhar has been hit by regular attacks, several of them claimed by ISIL.
More about: Afghanistan