The organization strongly condemned these clearly provocative actions of the Armenian forces, which are clearly aimed at disrupting peace negotiations and unscrupulously violating all international norms.
"On September 27, the Armenian armed forces grossly violated the ceasefire by artillery fire on the positions of the Azerbaijan army and civilian objects. As a result, casualties were reported. In response this, the Azerbaijani army forced to start the counteroffensive operations against the aggressor," the statement said.
The Jewish organization said it recognizes Azerbaijan's right to liberate its internationally recognized territories from occupation.
"At the same time, we believe that the Armenian officials are responsible for this act of aggression by the Armenian army," read the statement.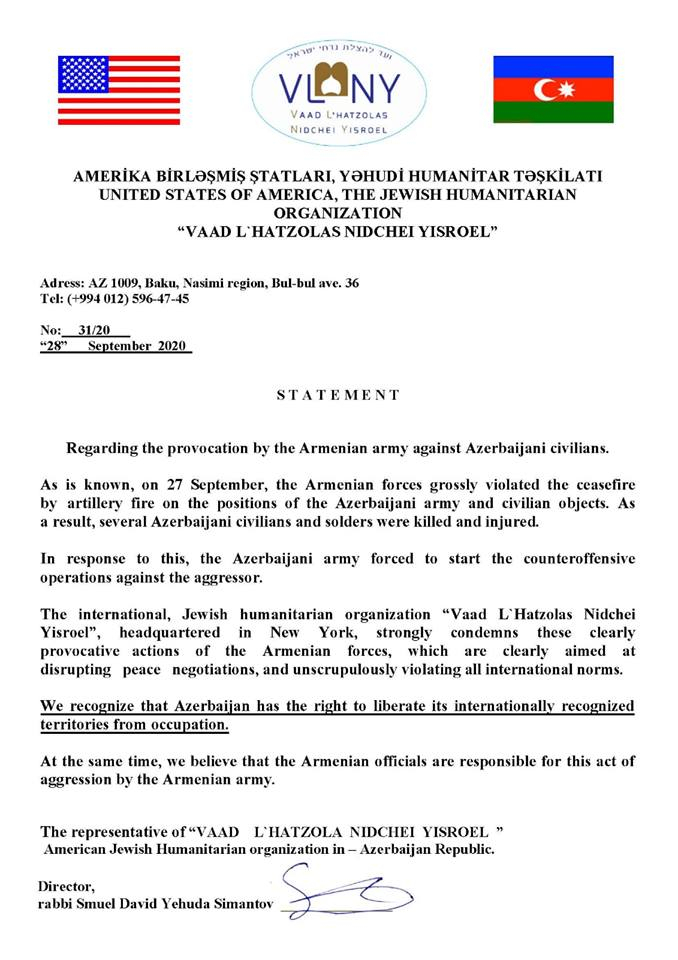 More about: