Along with foreign journalists and public figures, politicians and MPs have already stated unequivocally that Nagorno-Karabakh belongs to Azerbaijan. One of them is Tunahan Kuzu, a member of the Dutch Parliament.
Armenians began to insult and threaten the Dutch MP for supporting Azerbaijan's just position. Armenians are campaigning in the Dutch parliament against MP Tunahan Kuzu, who voiced such statements as "Karabakh belongs to Azerbaijan" and "the Armenian army must leave the occupied territories of Azerbaijan."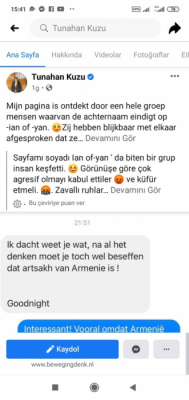 Kuzu faced serious threats because of the "Karabakh is Azerbaijan," phrase, Elnur Elturk researcher-expert the diaspora, told Azvision.az. 
"Tunahan Kuzu also supports Azerbaijan on his Facebook page. He conveys the truth about Karabakh to thousands of Dutch people in accordance with international law. Therefore, pro-Armenians and the Armenian lobby insult and slander the deputy on social networks. "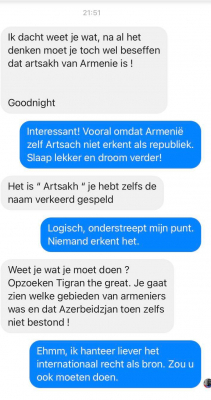 Tunahan Kuzu has recently played an active role in preventing the draft law against Azerbaijan in the Dutch Parliament. He did not allow the bill to be implemented, citing the facts. Also, Armenians terrorize and threaten the people who promote the fair position and reality of Azerbaijan in the world. A few days ago, French journalists encountered a similar situation. Journalists of the French TV channel TF1 were threatened with death for reporting from the conflict zone of Azerbaijan.
More about: #TunahanKuzu #NagornoKarabakh