The article describes the situation in the city as a result of the Armenian missile attack on Barda.
A French journalist who was in the area where the rocket was fired in Barda said that the area has turned into a bloodbath and saw the bodies of 21 Azerbaijani civilians.
The author noted that slogan of "Karabakh is ours!" was everywhere. The French journalist also wrote about his visit to frontline. 
It is noted in the article that in 1993 Armenians expelled the Azerbaijani population from their homes and even destroyed their cemeteries. 
"Azerbaijanis do not touch churches and cemeteries," said Samir,who was accompanying the author said, noting "Armenians imagine that wherever they go, everything belongs to them. You will see, those who live in France will end up saying that your country is theirs"
The author also met  people who shared their memories of the First Karabakh War, noted that they almost fought without any guns. Now Azerbaijan is developing and increasing its military budget.
The article also talks about Azerbaijan's liberation of its lands for more than a month. It is noted that electricity has already been installed in the liberated areas, and new life has begun there.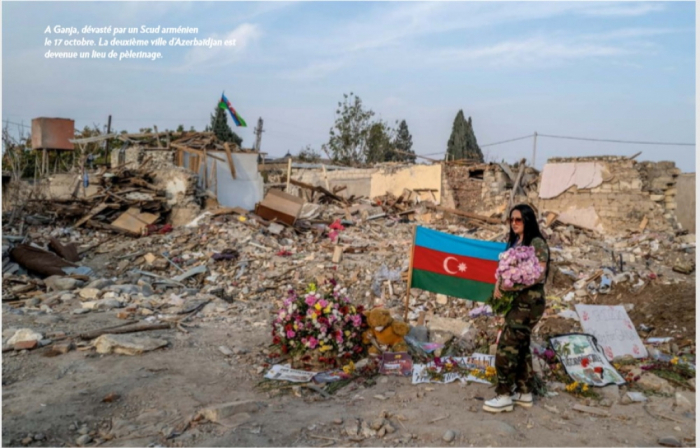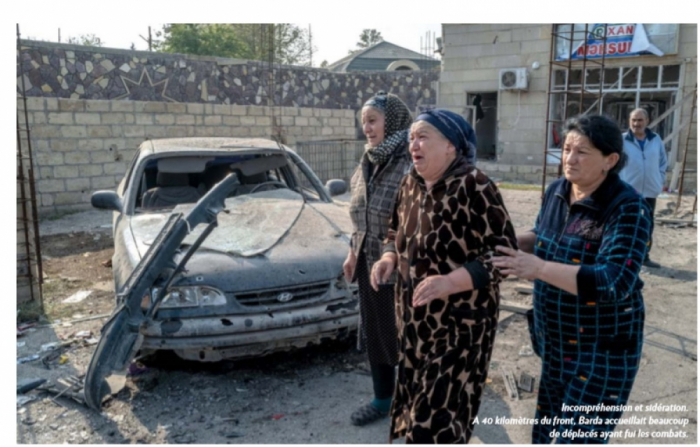 More about: #ParisMatch