Régis Le Sommier, senior reporter at Paris Match spoke about his visit to the Azerbaijani cities of Barda and Ganja in his interview with Franceinfo.

"We arrived when the Barda market was hit by a cluster munition. It was a market 40 km from the front, there were no soldiers, no military installations. 21 civilians dead and 70 injured as a result of the Armenian attack in Barda.
The city of Ganja, a residential area, was also hit by a strike from a Scud ballistic missile in the middle of the night, while people were sleeping, "he said.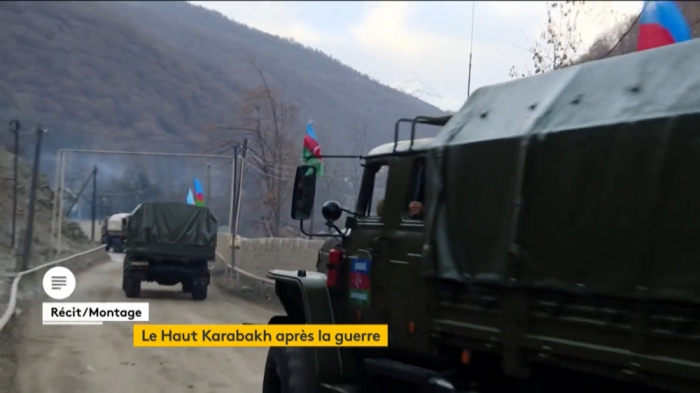 "Traces of the First Karabakh War still remained in the four southern liberated region, when we went to the front line, there were hundreds of houses there which were emptied in 1993. There were almost 500,000 Azerbaijanis who left these areas and in these areas today there are hundreds of houses that were not repopulated and which have been empty for 27 years. We have also seen cemeteries that have been completely desecrated, " said Régis Le Sommier.
The journalist also pointed out that the Karabakh war is not religious. This is a territorial conflict.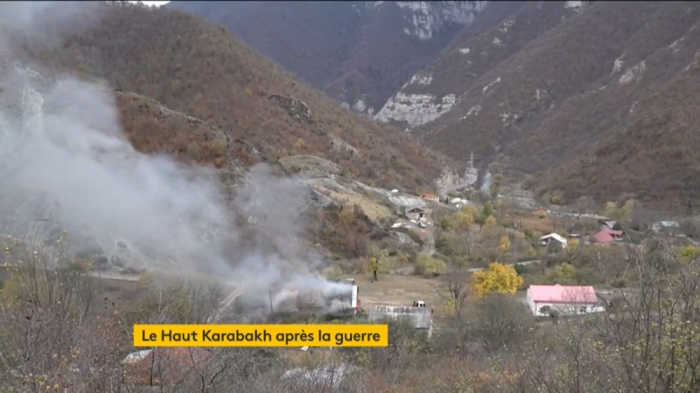 Note, residential neighborhoods in Azerbaijani towns and villages have been subjected to missile fire and heavy artillery by Armenian armed forces since September 27. The number of people killed amounted to 94 and that of wounded was 414 following the shelling with heavy artillery pieces and rocket launchers of the Azerbaijani localities by the Armenian army from September 27 until November 16 . In addition, 3,410 houses, 120 residential buildings and 512 civilian facilities were severely damaged by intense heavy artillery and rocket fire from the Armenian army.
More about: