On December 4, Azerbaijan observed a minute of silence to honor martyrs of Second Nagorno-Karabakh War who sacrificed their lives for the territorial integrity of the Republic of Azerbaijan, AzVision.az reports.
On this occasion, the Heydar Aliyev Center, "Flame Towers" and the Baku Olympic Stadium were seen illuminated with the colors of the Azerbaijani flag.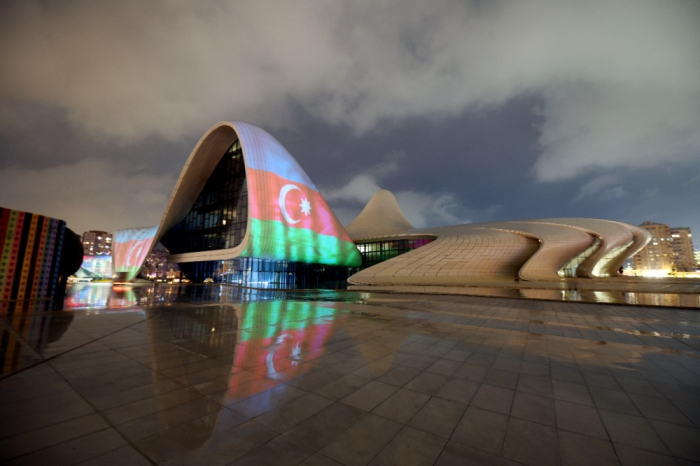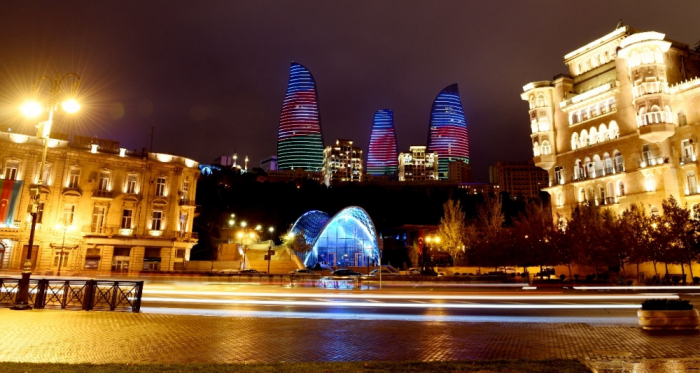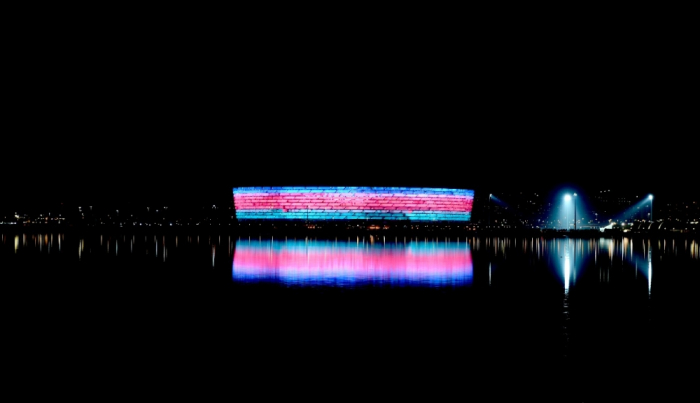 Note, Armenian Armed Forces launched a large-scale military attack on positions of Azerbaijani army on the front line, using large-caliber weapons, mortars and artillery on Sept. 27. Azerbaijan responded with a counter-offensive along the entire front.
On November 10, Armenia, Azerbaijan and Russia signed an agreement to end six weeks of fierce fighting in Nagorno-Karabakh.
According to the MoD, 2783 military servicemen of the Azerbaijan Armed Forces were killed in the second Nagorno-Karabakh war. Also, in the case of unidentified bodies of 100 servicemen, a DNA profile is being used to establish the identity of them. More than 100 servicemen went missing.
More about: Azerbaijan