Armenian Prime Minister Nikol Pashinyan's article on the January 20, 1990 massacre in Baku, which was written by him as a journalist for 'Molorak' newspaper was re-published in the Armenian media.
An article entitled "Armenians and Azerbaijanis are nations with a similar fate" was published on February 11, 1998, Azvision.az reports citing News.am.
Pashinyan wrote that he bowed to those killed on January 20 in Baku. He asked why the use of the expression of innocent victims of Azerbaijan and Turkey every time dimmed the minds of Armenians. Pashinyan ended the article with the following lines: "On January 20, I commemorated 1990 victims in Baku with a minute of silence."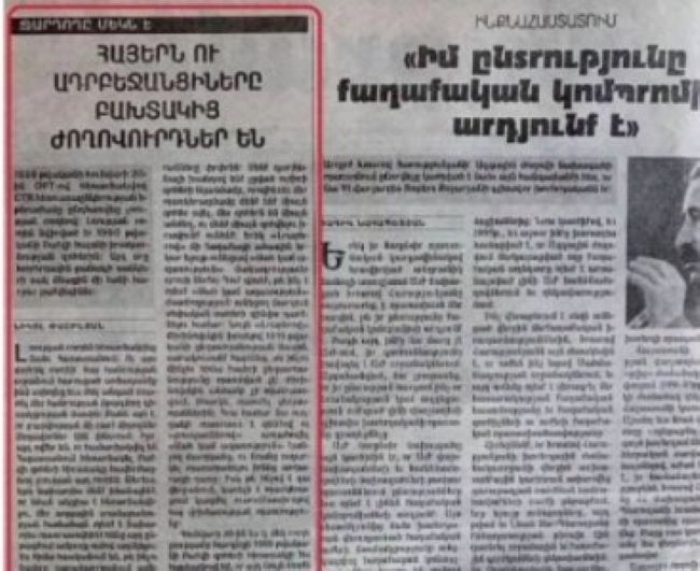 More about: