A Coordination Headquarters, which was created under the chairmanship of Head of the Azerbaijani Presidential Administration Samir Nuriyev on the basis of the relevant order of the president of the Republic of Azerbaijan to solve the socio-economic, humanitarian, organizational and other urgent tasks in the liberated territories, as well as to coordinate activity in this sphere, held a meeting, AzVision.az reports.
Addressing the meeting, Chief of Staff, Head of the Presidential Administration Samir Nuriyev informed the participants about the tasks assigned by the Azerbaijani President and the work carried out in accordance with the strategic directions. Samir Nuriyev noted that the dynamic and high-quality implementation of restoration and reconstruction work, which are of national importance, as well as the effective application of the most advanced standards and technologies in these processes, is one of the main tasks facing our country.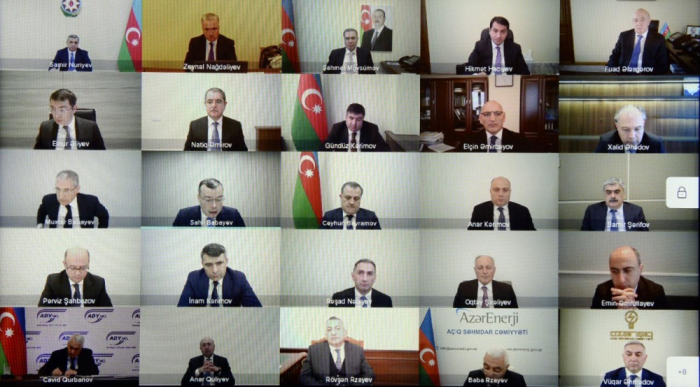 Nuriyev stressed the importance of coordinated and consistent implementation of the work carried out by the relevant agencies under the instructions of President Ilham Aliyev. The meeting participants reviewed the work to be done by the ministries and government agencies in accordance with the time schedule on the basis of the Strategic Action Plan and Action Plan prepared by the Headquarters. Currently, 55 organizations and about 150 employees are represented in the centre, which have working groups operating in 17 areas. Experts are involved in the activities of the centre to implement specific topics and tasks.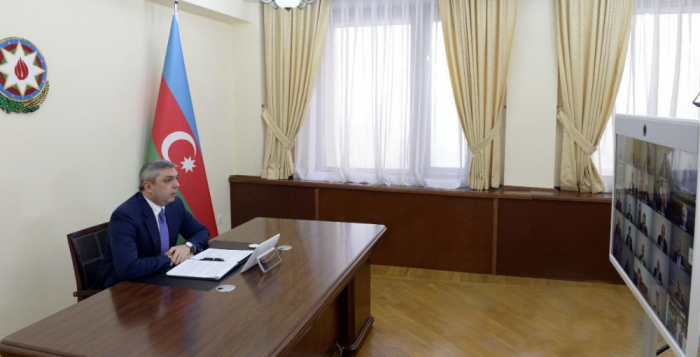 The meeting also covered hearing reports of the Interdepartmental Center under the Headquarters, working groups on return to the liberated territories, environmental protection and energy, social security of martyrs' families and participants of the Great Patriotic War, urban planning, transport infrastructure and other issues. was carried out and necessary instructions were given.
More about: