In its embassy building in Azerbaijan, the state flag of Italy has been lowered for the killing of Italian Ambassador Luca Attanasio in an armed attack in Congo, AzVision.az reports.
The information was posted on the embassy's Facebook page.
The ambassador was killed in an armed attack on the convoy yesterday. A soldier and adriver were also killed in the incident.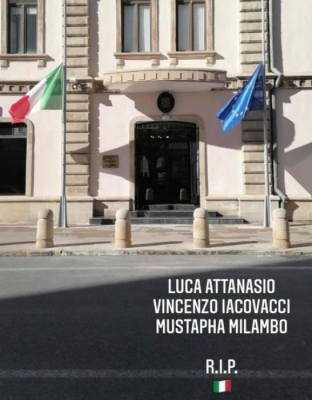 More about: #Azerbaijan