Turkish National Defense Minister Hulusi Akar opened a photo exhibition which was dedicated to the Khojaly Genocide, AzVision.az reports.
The exhibition was organized by the Consulate General of Azerbaijan at the Central Army House in Istanbul.
The Chief of General Staff General Yashar Guler, Commander of the Land Forces General Umit Dundar, Commander of the Air Force General  Hasan Kucukyavuz and Commander of the Navy Admiral Adnan Ozbal accompanied Hulusi Akar at the exhibition.
"We commemorate our Azerbaijani brothers who were brutally killed in Khojaly district 29 years ago. We continue to feel the pain of our Azerbaijani brothers in our hearts. We have not forgotten and will never forget this massacre. We will never forget the past, we will only look to the future. We ask God to bless all our compatriots killed in Khojaly", Akar added.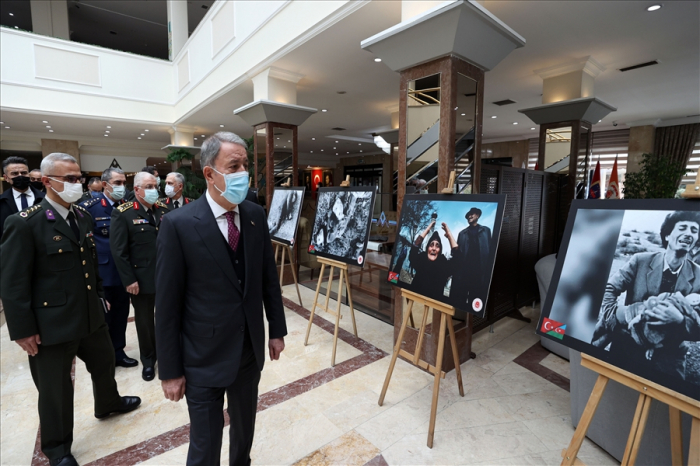 More about: