Colonel Elvin Azizov welcomed the participants on behalf of Colonel General Zakir Hasanov and noted the worthy contribution of Azerbaijan's brave sons and daughters to the Victory. He stressed that hundreds of thousands of our compatriots sacrificed their lives, the Azerbaijani national divisions wrote the bright pages of the war history. Our veterans demonstrated heroism and bravery in the battles, including the home front.
The event praised the active participation of veterans in the socio-political life of the independent Republic of Azerbaijan, their efforts in preparing young people for the army, and raising the fighting spirit of military personnel of our army.
It was noted that the great leader Heydar Aliyev's special attention to this holiday and the continuation of this tradition today by the President of the Republic of Azerbaijan, Supreme Commander-in-Chief Mr. Ilham Aliyev is an indicator of the appreciation of the historical heroism of our people.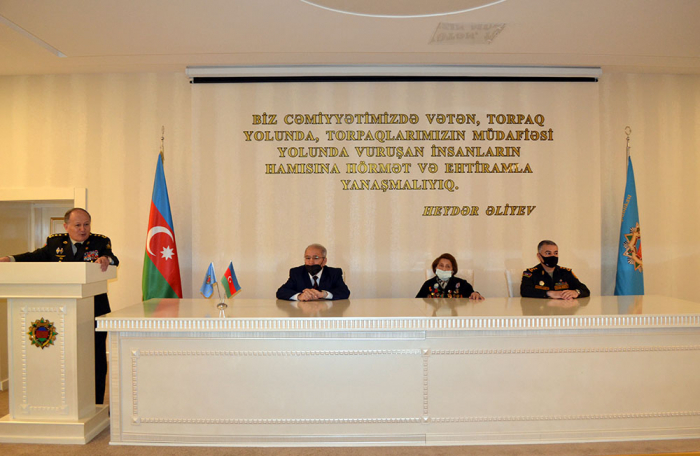 At the meeting, Fatma Sattarova, Chairman of the Organization of Veterans of War, Labor and Armed Forces of the Republic of Azerbaijan and other guests spoke about the services of war veterans in the socio-political life of the country even at the present stage, adding that they have always been loyal to the ideas of Heydar Aliyev, statehood and the Supreme Commander-in-Chief.
World War II veterans expressed gratitude to the Supreme Commander-in-Chief and the leadership of the Ministry of Defense for their attention and care.
A group of participants of the Great Patriotic War has been presented awards, then a group photo was taken.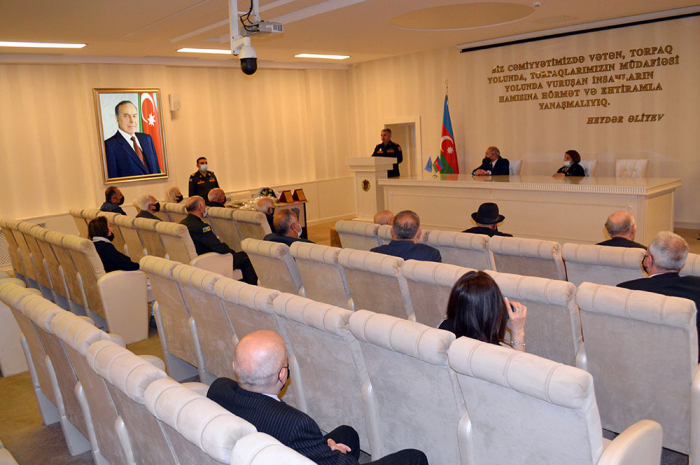 More about: