The meeting focused on the post-war situation in the region, the Azerbaijani parliament told AzVision.az.
Marina Kaljurand, Co-Chair from the EU, touched upon the issue of terrorists detained during the post-war period, as well as the recent tension on the Armenian-Azerbaijani border.
Javanshir Feyziyev, Co-Chair from Azerbaijan, provided detailed information about the current situation in the region and answered his colleague's questions.  
Feyziyev noted that Armenia is trying to portray saboteurs it had sent to the territory of Azerbaijan after the 44-day Patriotic War as "prisoners of war", as well as Azerbaijan's measures to reinforce border on its liberated territories as an "attack".
The co-chair from Azerbaijan accused Armenia of spreading disinformation aimed at misleading the international community.
Feyziyev also expressed Azerbaijan's dissatisfaction with the text of the draft resolution, entitled "prisoners of war in the aftermath of the most recent conflict between Armenia and Azerbaijan", which will be discussed in the European Parliament on May 20.
He also said that the recent tension on the border stemmed from the fact that during the occupation, Armenia crossed into Azerbaijani territory, set up posts and settled in the occupied territories.
Feyziyev stressed that accusations against Azerbaijan by Western circles on the basis of Armenia's disinformation are incomprehensible.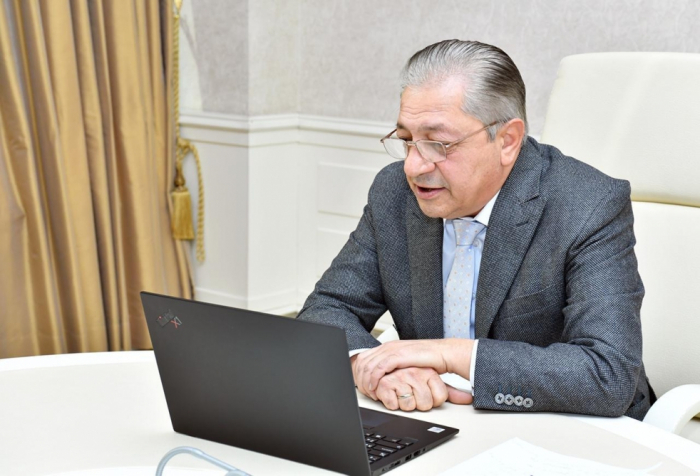 More about: Azerbaijan European-Parliament