The historical name of Nagorno-Karabakh, especially the city of Khankendi has been restored on many international websites. The fake names given by Armenians have been renounced.
The name 'Stepanakert', fabricated by Armenians was replaced by Khankendi on Booking.com. 
"The name 'Stepanakert' (Khankendi) is not recognized on most popular platforms. If you want to book a hotel room in 'Stepanakert', you need to write Khankendi on those websites. For instance, you must write Khankendi instead of 'Stepanakert', if you want the system to understand your request on booking.com," the Armenian media writes.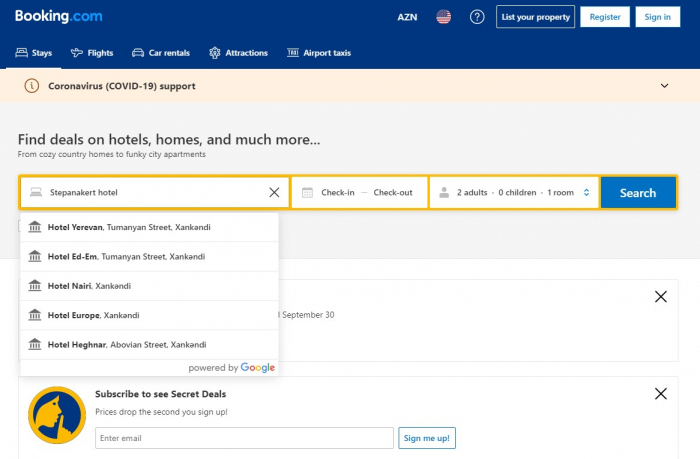 More about: #Khankendi