Speaker Sahiba Gafarova joined a meeting of the Executive Council of the Economic Co-Operation Organisation's Parliamentary Assembly (PAECO) in Islamabad on June 1. The meeting featured an exchange of opinions about the agenda of the PAECO Second General Conference.
Addressing the meeting, Speaker Gafarova spoke about the agenda items, sharing her opinion of the women's role in the Islamic World. The Speaker highlighted the pressing need to empower that role further in light of the broad spread of Islamophobia around the world and praised the forthcoming meeting of women parliamentarians.
Speaker Sahiba Gafarova said that Azerbaijan attached a great significance to advancing its relations with influential international organizations, including the Economic Co-Operation Organisation. She also recalled the Azerbaijani Parliament having ratified the Charter of the PAECO not so long ago, adding that current times urge the member-states to deepen their versatile cooperation.
The leaders of the delegations in Islamabad for the PAECO Second General Conference also attended the meeting.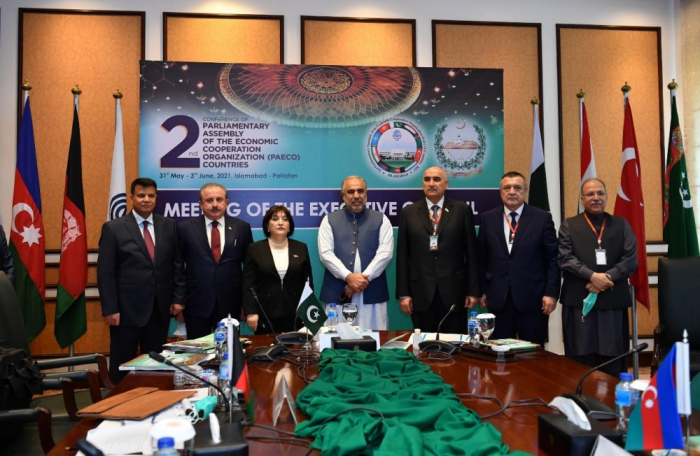 More about: Sahiba-Gafarova Islamabad