40 foreign students studying in Azerbaijan coming from more than 30 coutnries visited the liberated Fuzuli and Jabrayil districts have been organized, AzVision.az reports citing the Ministry of Education of Azerbaijan.
The visit was organized by the Ministry of Education and Defense of Azerbaijan and the Baku Youth and Sports Department.
The students visited the ancient mosque in Fuzuli district, the newspaper editorial office, the old cemetery, Khudaferin bridge in Jabrayil district, hydroelectric power station, "Friendship spring", "Ancient plane tree", summer cinema and witnessed the ruins in the cities.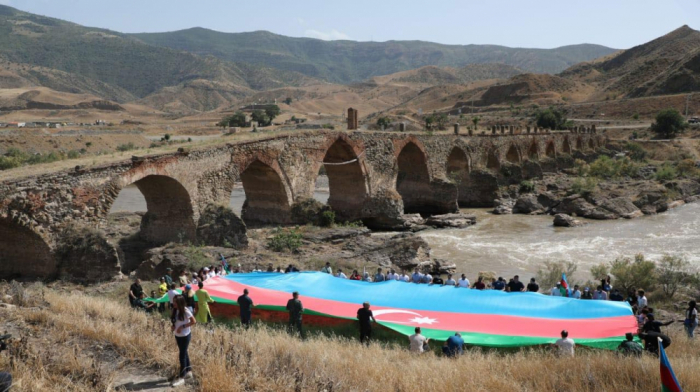 They have also attended a meeting was held with soldiers and officers serving in the Jabrayil district.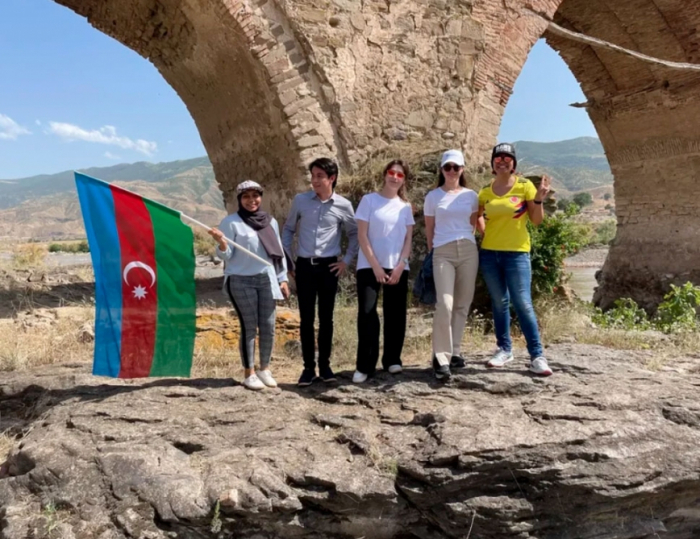 During the visit, they unveiled the large state flag of Azerbaijan and chanted the "Karabakh is Azerbaijan!" slogan.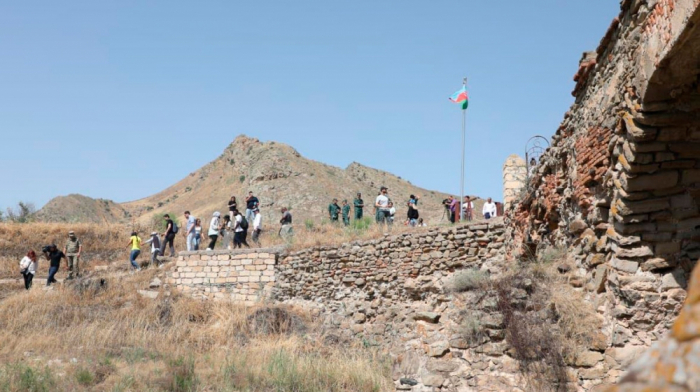 A special issue of "Nargis" magazine dedicated to the culture and history of Karabakh "Karabakh is Azerbaijan" was presented to foreign students. This issue aims to convey the significance of Karabakh for Azerbaijan, the history and the rich cultural heritage of the region to the world community.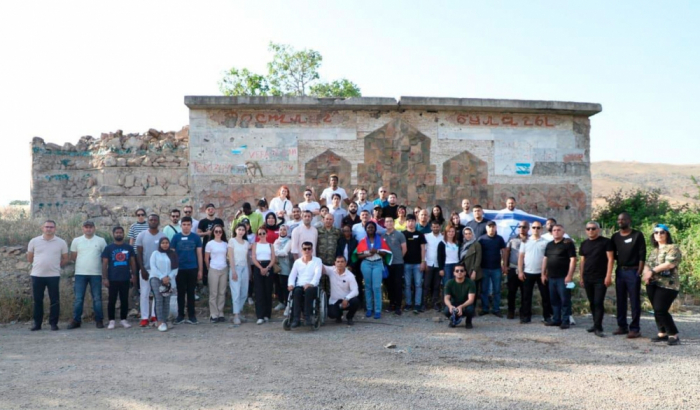 At the end, a photo was taken and the impressions of foreign students were heard.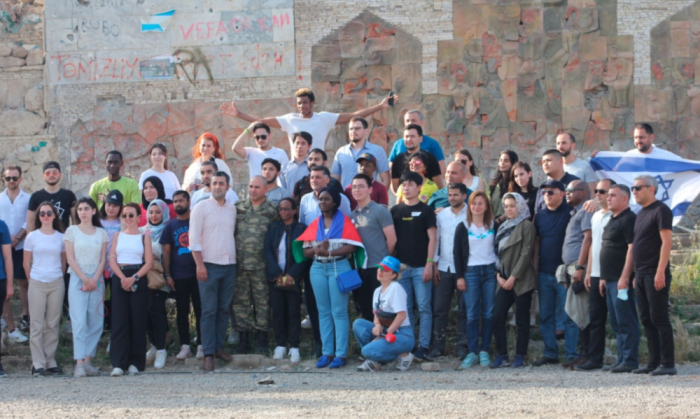 More about: