At the meeting, an exchange of views was held on the prospects for the development of cooperation between the Naval Forces of the two countries in the field of education.
Rear Admiral Muhammad Zubair Shafique congratulated the government and people of Azerbaijan on the victory in the Patriotic War and ensuring the territorial integrity of Azerbaijan, wished the mercy of Almighty Allah to the souls of all servicemen and civilians, who became Shehids and soonest recovery to the wounded.
At the meeting, which continued in an expanded format, issues of training naval specialists, organizing mutual visits to exchange experience in the field of military education, as well as holding seminars, scientific-practical conferences, and other topics were discussed.
At the end of the meeting, the Azerbaijani delegation got acquainted with the training base of the Pakistan Naval Academy.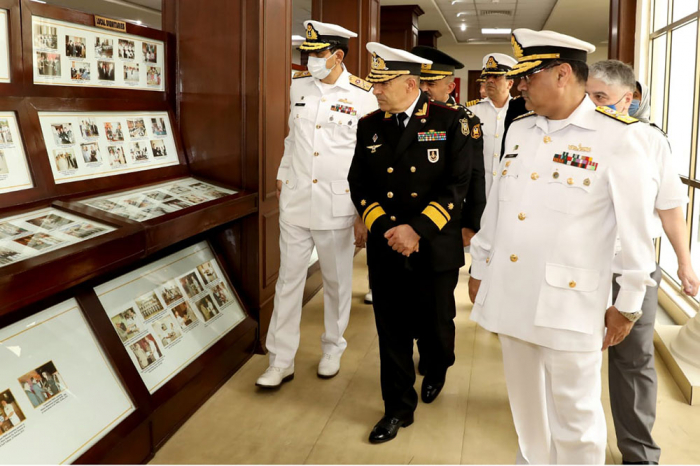 More about: Azerbaijan Pakistan