The Pakistani delegation is on a working visit to Azerbaijan, the Defense Ministry told AzVision.az.
Expressing satisfaction with the education of Azerbaijani military pilots at the Pakistan Air Force Academy, Lieutenant General R. Tahirov stressed that the development of cooperation, including relations in the military-educational and other fields between the military aviation of the two countries, contributes to further strengthening the combat capability of our armies.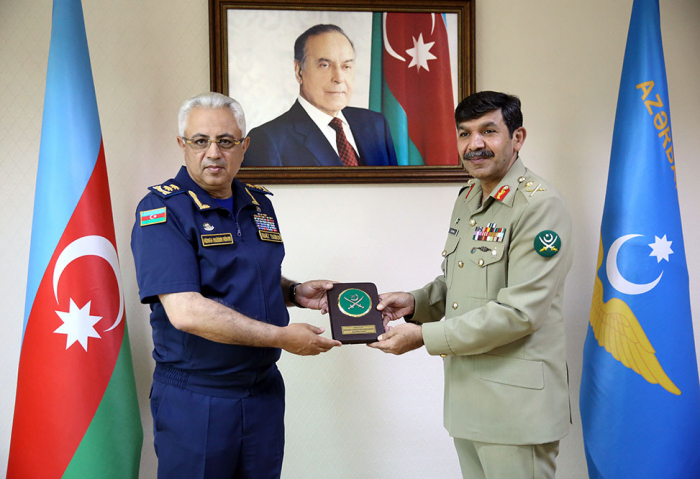 Major General Nauman Zakaria noted that the training of Azerbaijani military pilots in Pakistani military educational institutions and the training of Pakistani Air Force helicopter crews in the aviation training centers of Azerbaijan is an indication of the successful development of cooperation in the sphere of military aviation between the two countries.  
The parties discussed issues of the further expansion of relations between the Air Forces of Azerbaijan and Pakistan.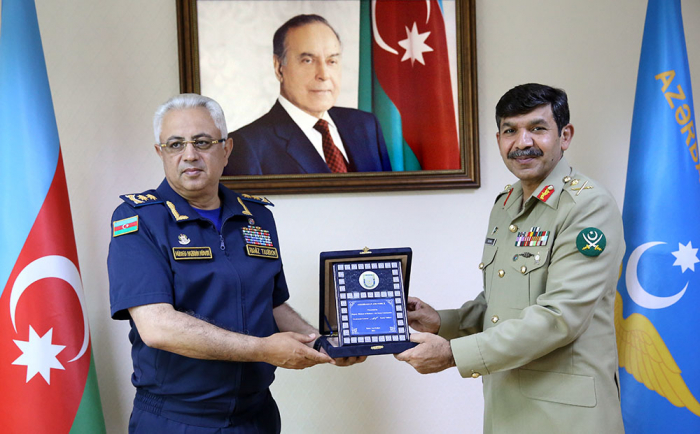 More about: Azerbaijan Pakistan